Patients can rely on Genesis for quality patient care
Genesis has been granted another three-year term of Echocardiography accreditation in Adult Transthoracic, Adult Transesophageal and Adult Stress by the Intersocietal Accreditation Commission (IAC).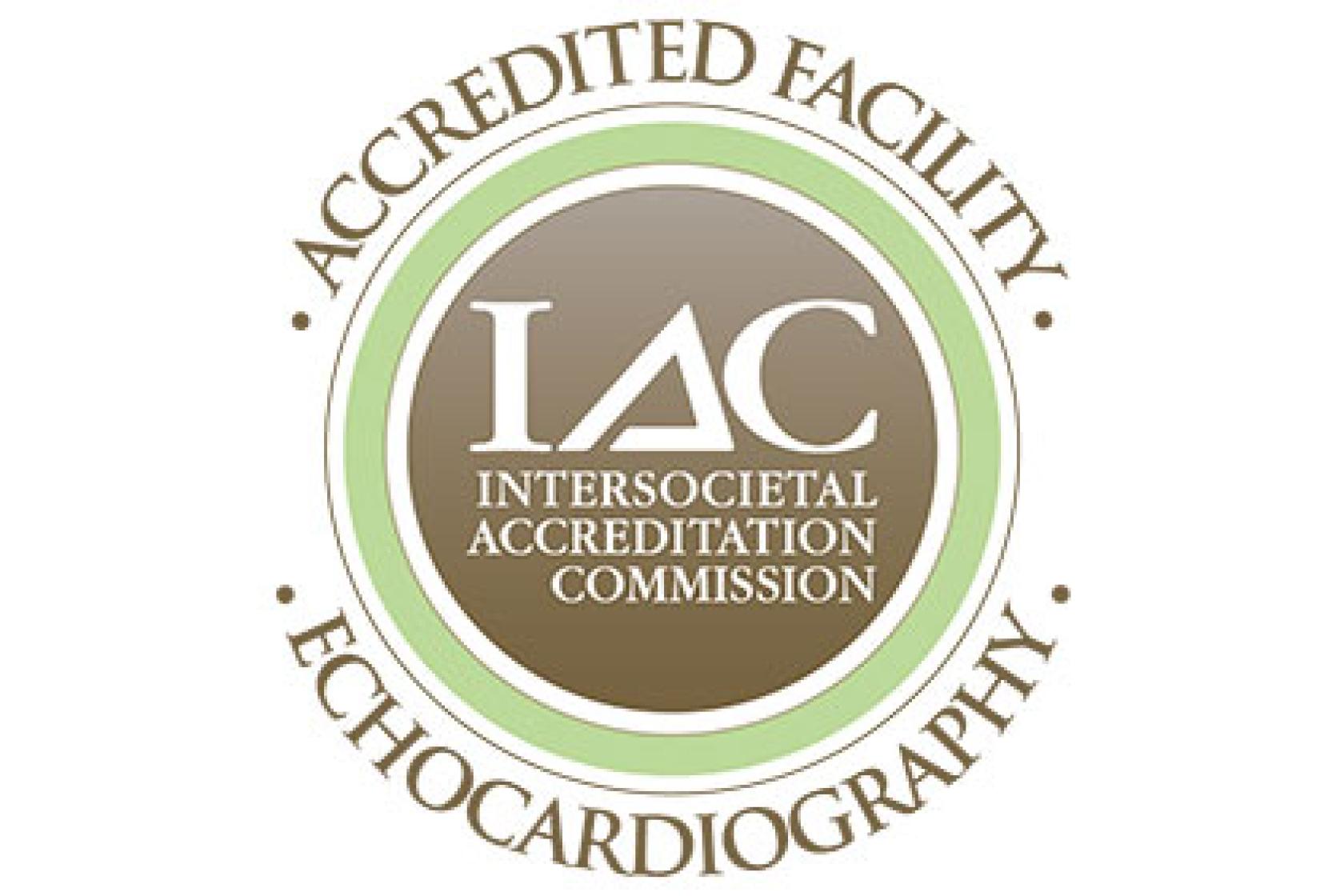 Genesis carefully critiqued on all aspects of operations
IAC accreditation is a "seal of approval" that patients can rely on as an indication that Genesis has been carefully critiqued on all aspects of its operations considered relevant by medical experts in the field of Echocardiography.
IAC accreditation is widely respected within the medical community, as illustrated by the support of the national medical societies related to Echocardiography, which include physicians and sonographers.
Echocardiography Accreditation by the IAC means that Genesis HealthCare System has undergone a thorough review of its operational and technical components by a panel of experts. The IAC grants accreditation only to those facilities that are found to be providing quality patient care, in compliance with national standards through a comprehensive application process including detailed case study review.
By maintaining accreditation in these areas, Genesis improves the quality of diagnostic testing and patient care by:
Requiring that all technical and medical staff are appropriately trained and demonstrate the experience necessary to perform and interpret cardiovascular diagnostic ultrasounds.
Mandating that examination areas are adequately designed to facilitate exams.
Demanding proof that all instrumentation is maintained and in good order.
Dictating thorough protocols and reports that provide quantitative data necessary to demonstrate accurate diagnosis.
Implementing mandatory QA processes that demonstrate compliance with appropriate use criteria, report timeliness and completeness, correlation with gold standard diagnostic procedures and both technical and medical peer review.
Genesis has succeeded in gaining and maintaining Accreditation in:
Chest Pain
Adult Transthoracic Echocardiography
Adult Transesophageal Echocardiography
Adult Stress Echo
Extracranial Cerebrovascular Testing
Peripheral Arterial Testing
Peripheral Venous Testing
Cardiovascular diseases are the number one cause of death in the United States. On average, one American dies every 39 seconds of cardiovascular disease – disorders of the heart and blood vessels. The American Heart Association estimates that the direct and indirect cost for cardiovascular disease in the U.S for 2010 was $503.2 billion.