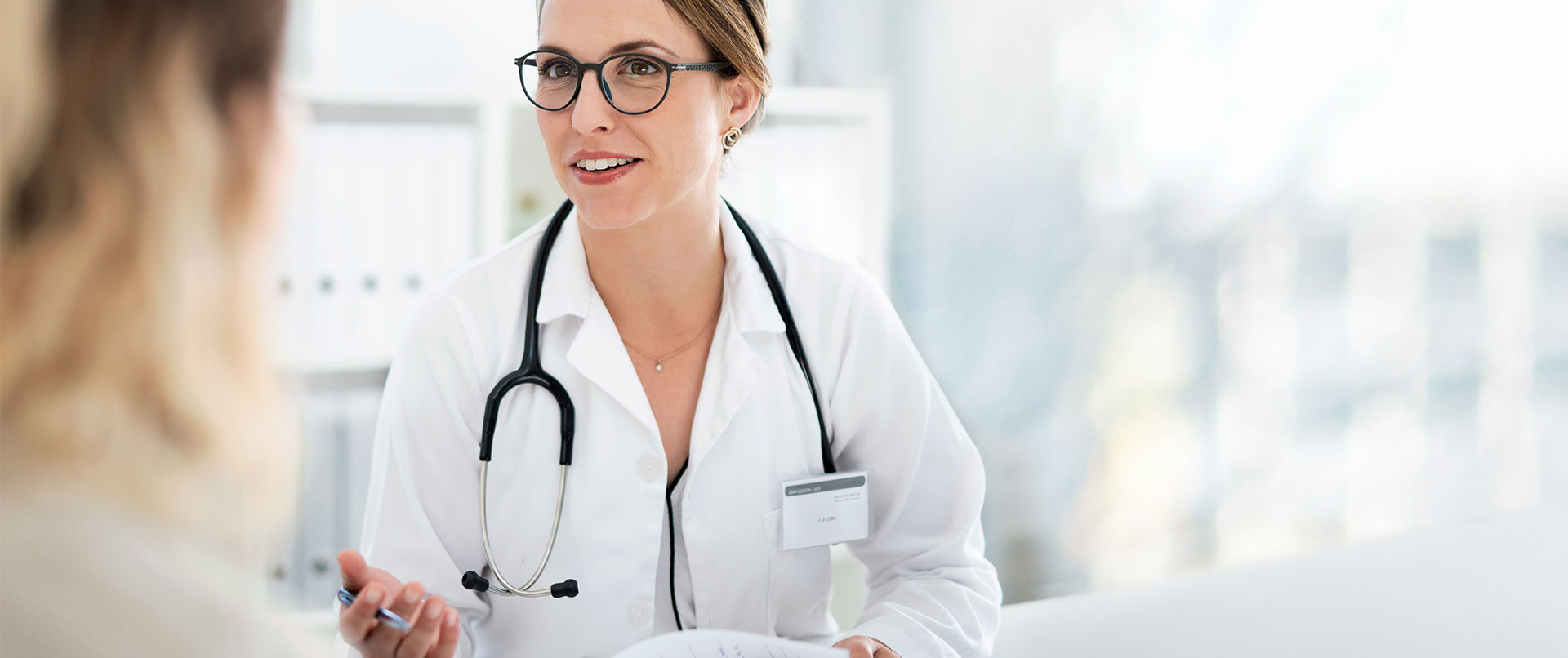 Primary Care
Maintaining your health has never been easier. Online scheduling now available for new and existing patients.
Who is Genesis Primary Care?
Genesis Primary Care is an extended group of primary care providers located throughout our communities. A primary care provider is either a family medicine physician (medical doctor or doctor of osteopathy), an internal medicine physician or an advanced practice provider like a nurse practitioner or physician's assistant.
Your Genesis Primary Care provider is your go-to medical partner – someone who learns important information about you – the whole you – that can be invaluable in keeping you healthy and catching problems early. The more you feel you can trust and be open with your doctor, the better care our provider can give you. Your Genesis Primary Care provider can recommend the right specialist and coordinate care if you ever need specialized care (for example, for a heart or an orthopedic problem). 
Well and sick care, plus so much more
Genesis Primary Care providers help you when you're sick, and they also perform wellness exams. But did you know that they also provide care for the following?
Back strains and sprains
Blood Draws & Immunizations
Minor surgeries such as skin tag removal
Sinus infections
Flu symptoms
Urinary tract infections
Rashes
Well-woman exams
And more
Genesis Primary Care providers also manage and treat diabetes, asthma, arthritis and heart disease among other chronic conditions. They refer you to specialists when needed and coordinate with them to make sure your health team has the information needed to help you.
Genesis Primary Care offices near you
Genesis Primary Care has offices throughout Southeastern Ohio, with some offering evening and Saturday hours.
Find us in:
Coshocton
Crooksville
Dresden
Junction City
McConnelsville
New Concord
New Lexington
Somerset
Zanesville
Updates from the Sounds of Good Health with Genesis Podcast: