Nursing Careers at Genesis
If you're a nurse looking for a new job, Genesis HealthCare System is paying a sign-on bonus of up to $15,000 for R.N.s and $7,500 for LPNs for select areas* and $10,500 for our NurseLine**. See below for details.
Nursing is a calling. At Genesis we have nurses who have answered the call to provide the quality and compassionate care our community counts on for their healthcare needs.
---
Our nurses do more than care; they're skilled professionals with specialized training to care for our family and friends in the region. At Genesis, we're more than a healthcare system. We are here to meet the healthcare needs in the area, and we treat patients as if they were our own family members.
Like caring for your own family, our nurses have a say in what happens at Genesis through shared governance. Our daily practice is driven by the values of Teamwork, Respect, Communication, Trust, Integrity and Professionalism. You can see what sets Genesis apart from other healthcare systems as a great place to work. Our nurses share why they love working at Genesis.
Healthcare has changed a lot since I became an RN in 1997. One aspect of nursing hasn't changed at Genesis – the quality and compassionate care we provide each and every day.
Become part of a team that exceeds expectations and enjoys special nursing incentives. Better Begins Here.

Shon Bender, RN, BSN, MBA 
Chief Nursing Officer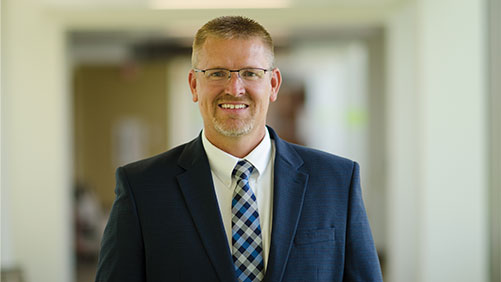 Nursing Incentives At Genesis
If you are a nurse committed to providing quality, compassionate care in a state-of-the-art hospital where your talents and contributions are appreciated on a daily basis, Genesis HealthCare System is the employer for you.
Receive up to a $15,000 sign-on bonus for RN's and up to $7,500 for LPN's for select areas*
Genesis HealthCare System's commitment to our RNs and LPNs includes:
• Clinical Advancement Program (CAP)
• Free in-house certification programs including BCLS, ACLS, PALS, TNCC, ASLS
• Nurse Residency Program
• Shift and weekend differentials
• Flexible and self-scheduling process
• Shared governance
Full-time and part-time opportunities exist in our Zanesville, Somerset and Coshocton locations with areas such as ED, Float Pool, CCU, Cardiac Stepdown, Med-Surg and Surgical Services, with a variety of shifts available.
*Sign-on bonus is eligible for the Emergency Department, CCU, Cardiovascular Progressive Care Unit, Progressive Care Unit, Clinical Decision Unit, Medical/Surgical, OR/CVOR, PACU, Mobile ICU and Nursing Care Team.
Receive a $10,500 sign-on bonus for joining our Genesis NurseLine**
As a Genesis NurseLine nurse, you will provide guidance, medical triage and education over the phone to our community members.
**Sign-on bonus is available to new full-time Genesis nurses hired for the NurseLine. The bonus is divided over equally ($3,500) per year for three years.
Revised RN & LPN pay scales
In November 2020, Genesis once again increased our RN pay scale. In March 2021, Genesis increased the LPN pay scale by nearly $2/hour. This is one of the many ongoing commitments to our nurses. If you are an RN seeking employment, call our Recruiting Specialist, Karen Eyberger, at (740) 450-6124.
Special incentives for nurses
Genesis understands the critical importance of nursing care in our patients' treatment and recovery. That's why we recruit only the best nurses to become part of our team. Our commitment to you as a nurse includes:
Revised RN pay scale and night shift differential
Shift and weekend differentials
Clinical Advancement Program (CAP)
Free in-house educational programs including ACLS, PALS, TNCC, BCRA, etc.
Individualized mentorship and orientation
Generous Paid Time Off
Education assistance up to $8,000/year
Engaged and supportive leadership
State-of-the-art medical care units
Low nurse to patient ratios
Leadership classes
Nurse Residency Program
Commit to a career, not just a salary
We're a progressive health care organization on the leading edge of technologies such as electronic health records, dissolving heart stents and robotic surgery. The high quality of care and value we provide is proven through awards we've achieved.