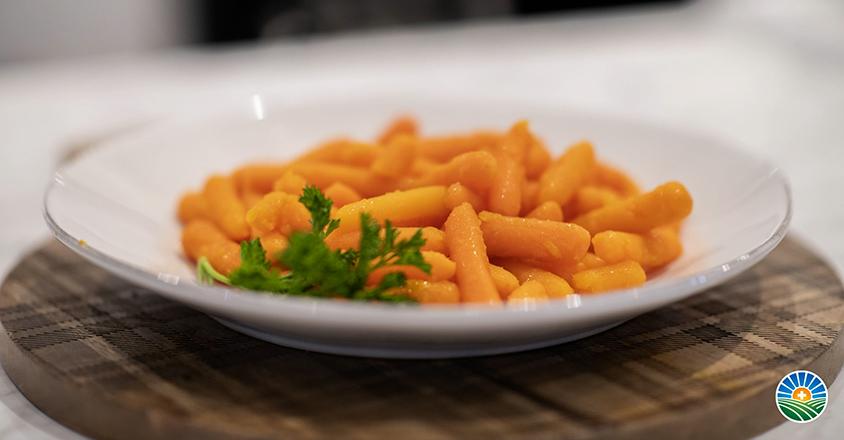 Baby Carrots With Orange Glaze Recipe
Baby Carrots with Orange Glaze
Baby Carrots With Orange Glaze
Servings: 4
Serving size: ½ cup
Ingredients:
1 pound baby carrots
½ cup fresh orange juice
1 teaspoon olive oil
1 teaspoon grated orange zest
Instructions:
In large sause pan, boil until carrots are almost tender.
Drain water
In a saucepan, combine the carrots and orange juice. Cover and bring to a boil over high heat.
Cook until the carrots are tender, and the orange juice is thickened to a glaze consistency, about 2 minutes.
Remove from heat and stir in the olive oil and orange zest. Serve immediately.
Nutrition Information
Calories 65 Sodium 89 mg
Total Fat 1 g Carbohydrates 13 g
Source: Genesis Diabetes Cookbook
(Recipe from Type 2 Diabetes Cookbook)