Genesis Spirit of Women
Take an active role in living a healthier lifestyle and join our educational programs to learn more.
Act now! Join Spirit of Women at Genesis
When you become a member of the Genesis Spirit of Women program and you're doing more than just joining a club. You are becoming part of a support system for women of all ages, helping to nurture your well-being and enrich your lifestyle.
Become a lifetime member of Genesis Spirit of Women for only $10.
Free health education and motivational programs on many heath topics including women's health, orthopedics and more.
Special discounts at the Genesis Women's Boutique and Genesis Hospital Gift Shop, as well as discounts with our community partners. 
Our fun and informative programs include: 

Exclusive meet and greet with physicians and healthcare providers.
Engaging question and answer sessions with providers to help you learn even more.
Fun and interesting entertainment, healthy foods and door prizes.
Free health screenings at select in-person events.
2023 Spirit Events - Save the Date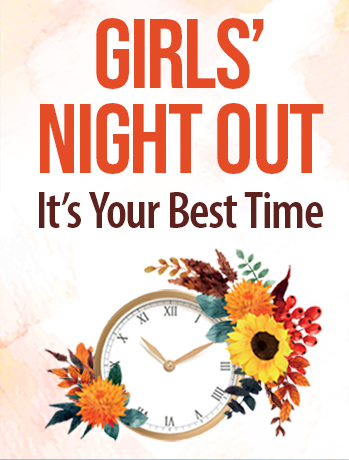 Girls' Night Out 2023
Please join us for "It's Your Best Time," to celebrate friendships, learn healthy tips and be inspired to make this the best time in your life.
Thursday, Sept 14, 2023 | Doors open at 4:00 p.m. 
EagleSticks Golf Club - 2655 Maysville Pike Zanesville, OH 43701
Register online beginning Aug. 14, 2023
Cold Shoulder
Orthopedics Program 
Thursday, Oct. 19, 2023 | Doors open at 5:30 p.m. 
Zane State College Campus Center  
Zanesville 
Registration opens Sept. 19, 2023. Check back to this page to register. 
About Genesis Spirit of Women
Genesis HealthCare System is Southeastern Ohio's exclusive Spirit of Women hospital. The national Spirit of Women network spans 66 cities with more than 175 hospitals dedicated to advancing the cause of women's health.
Through its affiliation with Spirit of Women, Genesis HealthCare System provides a wide variety of benefits for women in our community including major educational programs and exciting community wellness events. Spirit of Women membership entitles members to discounts at area businesses, as well as access to learning opportunities designed to motivate women to make positive changes in their lives by emphasizing their total well-being.