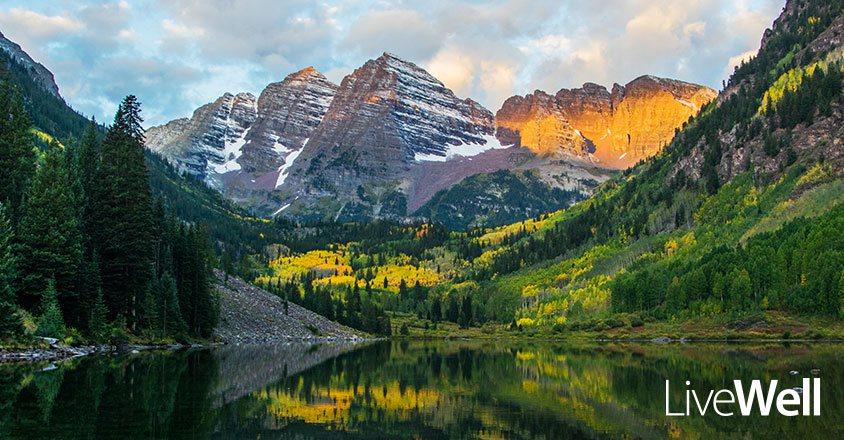 Take Time to Reflect
Do you feel like something in your life is off, but you're not sure what? Maybe you feel like your brain is racing all the time. If you think of thoughts and feelings like these as warning signs, learning to practice reflection is a holistic approach to bettering your overall health.   
What is reflection? 
Reflection looks like different things to different people. Some people call it mindfulness. Maybe it's thoughts of gratitude. Reflection can be a mantra you repeat. It can be a time to focus on your breathing. If you'd like, it can be an affirmation of your faith or prayer. What's important is you take time for yourself. Take a step back from your ongoing tasks. Turn your attention to yourself. Listening deeply to your mind, body and soul comes with many health benefits.  
What are the benefits? 
Researchers at the University of Cambridge found that learning to pause and reflect can reduce anxiety, depression and stress. Taking five to 10 minutes to reflect has physical benefits as well. According to the Journal of the American Heart Association, calming meditation may play a role in reducing the risk of heart disease. With these facts alone, you may be ready to jump into this practice.   
How can you reflect? 
Sit quietly with your eyes closed. Start to inhale and exhale deeply. Relax your muscles. Settle your body and mind. Begin your reflection for the day. This can be as simple as one word: peace, love or kindness. You can recite a prayer. Ask yourself a question. No matter your focus, try to center your thoughts around only that. If your mind starts to wander, take another deep inhale. Bring your thoughts back to your reflection. Give yourself grace. This requires practice. You will get better in time.   
When you first begin practicing, you may feel uncomfortable with silence. If you normally put others' needs ahead of your own, it can feel strange. Set aside any bad feelings. Remember, to serve others, you must also tend to your needs. Your body and mind will thank you.   
As always, talk with your primary care provider if you are experiencing any health issues. 
Want more breathing tips? Read our Daily Breathing article at genesishcs.org/breathing.