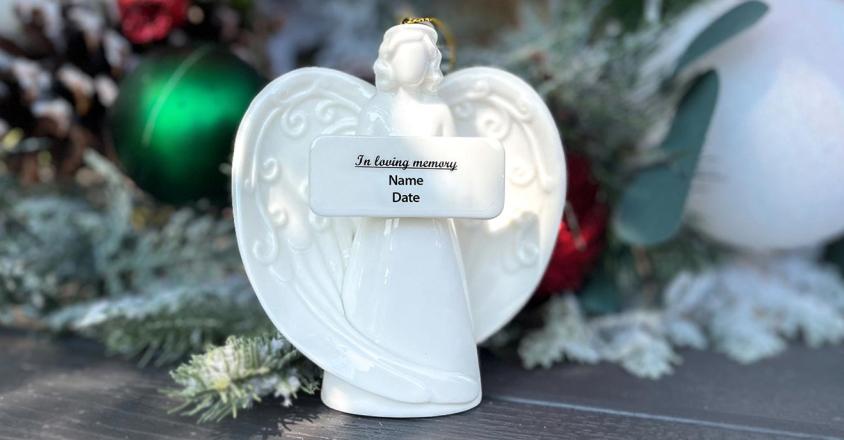 Snow Angels to benefit Genesis Hospice Care
Creating lasting tributes to loved ones
Genesis HealthCare System is providing an opportunity for community members to purchase a Snow Angel memorial to honor or remember a loved one while giving to a worthy cause. For $25, a 3.75 in. by 4.25 in. ceramic angel can be purchased, and the loved one's name and dates can be added to create a lasting tribute. Proceeds benefit Genesis Hospice Care patients and families.
"We are a charitable hospice that has been providing compassionate, end-of-life care for more than 35 years," said Pebbles Thornton, Director, Genesis Cancer, Palliative Medicine and Hospice Services. "Our mission is to ensure everyone who needs hospice care receives it, regardless of insurance or ability to pay. The Snow Angel program is a wonderful way to honor a loved one while helping us provide that care. We are grateful for the community's support."
Orders for Snow Angels can be placed through Nov. 17 by visiting genesishcs.org/angel. Completed orders will be available for pickup at the Genesis HealthCare Foundation,1135 Maple Ave., Zanesville.
Genesis Hospice Care is the only nonprofit hospice in the area offering comprehensive care including in-home, Morrison House, nursing homes and assisted living facilities. For more information on Genesis Hospice Care, visit genesishcs.org/hospice.