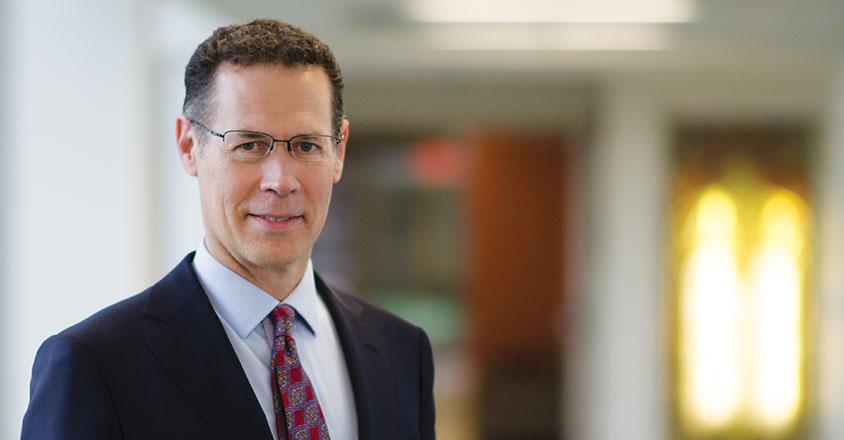 A letter from our President and CEO | LiveWell Winter 2023
Thank You is Not Enough
Over the last couple of chaotic years, you trusted Genesis to find solutions to unprecedented problems. You trusted us with your health. 
During that time, our doctors, nurses, techs, support service members and everyone else on our team stepped forward to shoulder the responsibility of not letting you down. They worked as long as was needed. Their ingenuity delivered creative ways to provide care and obtain resources. 
Our team did this because they know what matters most is keeping you and your loved ones healthy. 
Even though they did not seek recognition, being named a Top 100 Hospital in 2022 by Fortune Magazine/Merative is an honor they deserve. 
And they could not have achieved it without your faith and support. 
I cannot adequately thank our community or team members. As part of our attempt to show appreciation, we recently started airing a TV commercial and web videos highlighting our team and patients. The people are what make Genesis possible. 
Watch for the commercials on TV and online or visit genesishcs.org/Top100. Please know that we are eternally grateful for your trust and support. 
Bringing physicians to you 
As part of our mission, we continue to bring the best doctors to our community. On the following pages, you'll learn how their skill sets can help you achieve optimal health. 
Things that matter 
A walk around the neighborhood. A retirement dream home. In this publication, you will learn about two community members continuing to do what they love because of the lifesaving care they received. 
Bringing care to more communities 
By the time the next LiveWell issue is released, the Genesis Coshocton Medical Center will have opened. Join us for a Family Fun Day to tour our newest medical center, enjoy children's activities and more. 
In good health, 

Matthew J. Perry  
President & CEO