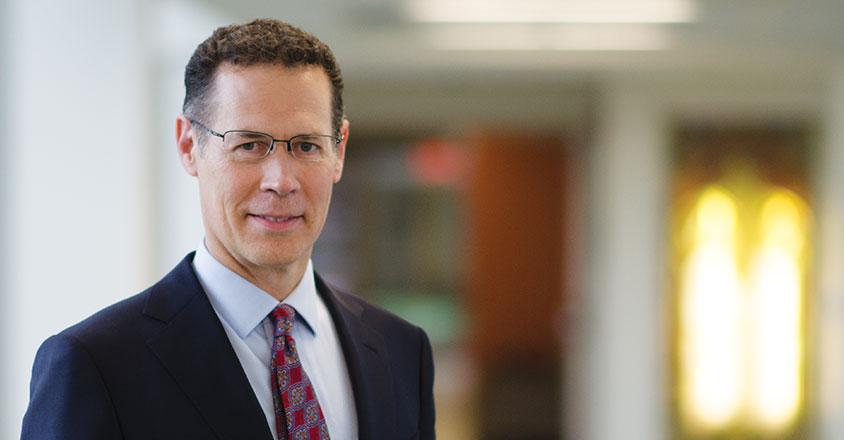 A letter from our President and CEO | LiveWell Spring 2023
Off to a Great Start
In the past month, Fortune Magazine/PINC AI, a healthcare improvement technology company, ranked Genesis as one of America's top 50 heart hospitals. We also opened the Genesis Coshocton Medical Center. Wow, what a month.  
These milestones are the result of many years of recruiting and supporting the best people,  implementing innovative technology and, most importantly, the support we received from you. You trusted us to care for you when you were in need. Your faith in us made these achievements possible.  
We thank you and applaud the efforts of everyone at Genesis. Their work has and will continue to save lives. According to Fortune Magazine/PINC AI, if all hospitals performed at the top 50 heart hospital level, an additional 7,600 lives could be saved each year nationally.  
With the Genesis Coshocton Medical Center providing local access to high-quality care, more families and neighbors can live longer, healthier and more enjoyable lives.  
New to Genesis Heart & Vascular Group 
We continually invest in technology and recruitment of physicians with the skills, experience and knowledge to advance the care we provide. In this issue, you can learn about our new medical director of thoracic surgery.  
Power restored   
Some patients do not return to life as it was. They improve. In this issue, a Coshocton native tells us how the support of his medical team after he suffered two heart attacks helped him change his life.   
You'll also meet a patient who benefited from a therapy using platelet-rich plasma. He is pain-free and enjoying his lifelong hobby, restoring vintage cars.  
Community Benefit Report 
Genesis HealthCare System annually provides no- and low-cost services, screenings, classes and events to help our communities get and stay well. These programs, investments and outcomes are reported in the Community Benefit Report, which is included in this special edition of LiveWell. These services are just some of many ways Genesis gives back to our communities every year. 
In good health, 

Matthew J. Perry  
President & CEO