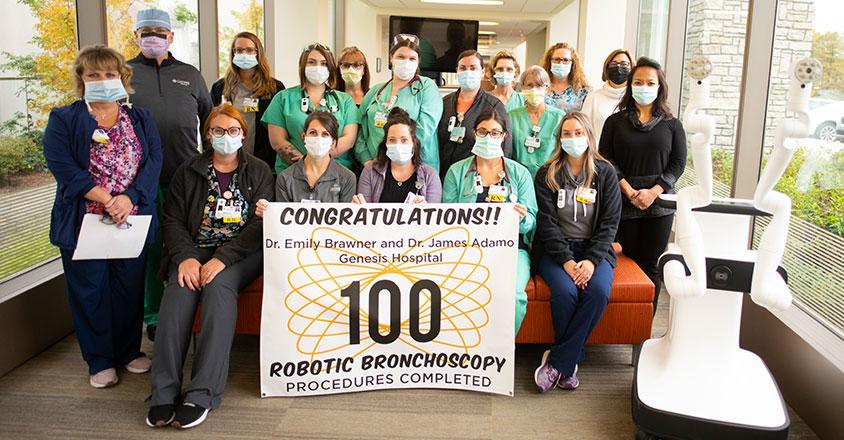 Genesis Pulmonary and Critical Care Celebrate Milestone For Innovative Procedure
Genesis HealthCare System's Pulmonary and Critical Care team recently performed its 100th Monarch Robotic-assisted Bronchoscopy. The Monarch system uses a flexible robotic tube, controlled by a doctor, to detect lung cancer earlier and more accurately, and in places that were previously unreachable without surgery. 
"The Monarch system is another example of Genesis' commitment to bringing the best resources, whether it is technology, doctors or facilities to our community. We were the second health system in Ohio to start using the Monarch system in fall 2020, which is critical because Ohio has one of the highest lung cancer rates in the U.S. This system makes a difference and helps saves lives," said Emily Brawner, D.O., F.C.C.P, Pulmonary/Critical Care Medicine.
The Monarch Robotic-assisted Bronchoscopy procedure is performed by either Dr. Brawner or James Adamo, M.D., F.C.C.P., Pulmonary/Critical Care Medicine.
To learn more about the Monarch System and how Genesis is diagnosing lung cancer earlier, go to genesishcs.org/beatlungcancer