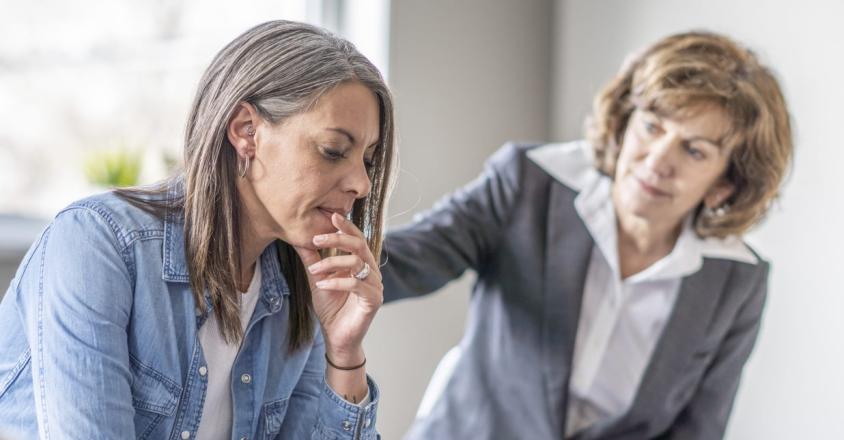 Deciding If It's Time to Try Therapy
Life can feel overwhelming. Juggling family life, work, social obligations, and your own well-being can feel impossible some days. Each of us has ways of coping with the stress of daily life. You might listen to music, talk to a friend, or go for a walk. 
Sometimes no matter what you try, the stress doesn't go away. Instead, it gets worse. What should you do when your go-to stress relievers stop working? The answer may be to try therapy.  
It might feel like it, but you're not alone. More people are reaching out for professional support. According to the Centers for Disease Control and Prevention (CDC), the percentage of adults who received mental health treatment increased from 19% in 2019 to 22% in 2021. 
Is therapy worth it? 
Depending on your goals, therapy can help you improve your quality of life and promote healthier relationships. The results are long-lasting. According to the American Psychological Association (APA), people who completed therapy report "the benefits of treatment not only endure but continue to improve following therapy completion." 
Your mental health is important 
We often treat our mental health as less of a priority than physical health. We make a point to exercise regularly and eat healthily, but we push through hard times without a second thought. However, our mental and physical health are closely connected. 
According to AARP, long-term stress can lead to neck, shoulder and back pain, ulcers and heart disease. An investment in your mental health pays dividends to your future self.  
Wondering if it's the right time for therapy? Here are a few signs to consider giving it a try. 
You're going through a big life change 
Big life changes like the birth of a child, a divorce, empty-nesting, or retirement can leave us feeling unsure of the future or questioning what's next. If you find yourself spending a lot of time worrying about the future or the past, talking to a therapist can help you find solid ground for the next phase of your life. 
You want to improve your relationships 
If you're struggling with your relationship with your spouse, child or friends, therapy can provide insight and strategies to help you improve things. Although group and couples therapy is effective, you can also visit a therapist on your own for these issues.  
You aren't feeling like yourself 
You know yourself better than anyone else. If you're especially sad, touchy, angry, or anxious and it's affecting your ability to enjoy your life, that is a sign to consider therapy. Remember, just because you can do hard things, doesn't mean you have to do them alone. 
Genesis HealthCare System's Health and Wellness content conveniently provides accurate and helpful information. Your health history and current health may impact suggestions provided through our Health and Wellness content. Although we hope this information is helpful, it is not a substitute for your doctor's medical advice. Before making any significant changes, please consult your doctor.