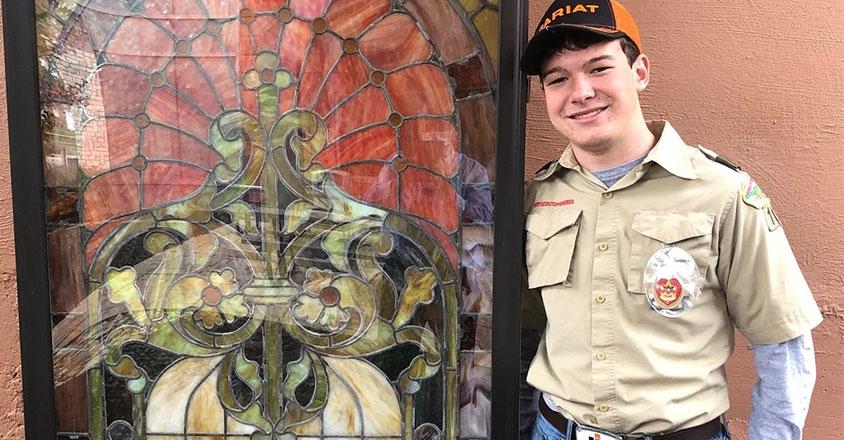 Boy Scout Presents Piece of History to Genesis
Zanesville, Ohio 08/26/2022 – Ethan Lepi of Boy Scout Troop 187 in Baltimore, Ohio, presented a unique piece of history to Genesis. Lepi renovated a stained-glass window from the Good Samaritan Chapel as his Eagle Scout project that took three years to complete due to challenges posed by the COVID-19 pandemic.
Lepi placed the window under glass, framed it and added backlighting to create a beautiful art piece. The art was placed in the outdoor courtyard of the Genesis Cancer Care Center, where patients and visitors view it from the waiting room. The project involved other updates to the courtyard, including a new reading bench and a wheelchair-accessible picnic table. Members of Boy Scout Troop 187 assisted in assembling the bench and table.
"We are grateful to Ethan to the hard work he dedicated to transforming this piece of our history into a beautiful work of art," said Pebbles Thornton, Director of Genesis Cancer, Palliative Medicine and Hospice Services. "Our patients and visitors are appreciative of this spiritual and inspirational art. We are also grateful to the members of Boy Scout Troop 187 for their assistance."
To learn more about the Genesis Cancer Care Center, visit genesishcs.org/cancer.