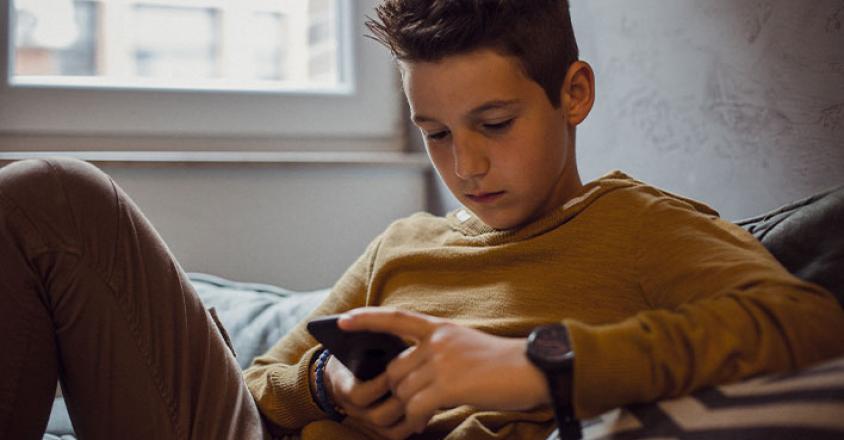 Teenage behavior red flags
A certain level of moodiness is normal for teens who deal with social media, academic and athletic pressures, the usual brain development and raging hormones. However, some teens may exhibit deeper behavioral issues that are red flags for parental concern.
"The most common behaviors displayed by teenagers who may be undergoing changes in their mental health are irregular sleeping patterns and loss of interest in activities they once enjoyed," said Victoria Ford-Mears, BSW LSW, Adolescent Inpatient Social Worker with Genesis Behavioral Health. "For example," she said, "the teen may be sleeping throughout the day, or only sleeping a few hours per night."
Ford-Mears said increased isolation is a particularly strong red flag. While the typical teenager deserves his or her alone time, she warned excessive isolation may be a sign of behavioral change. "If the teen is frequently in their room or hiding from the family, the parent or guardian should speak with the teen and then consider counseling and other services," Ford-Mears said, adding most red flag behaviors are not gender specific.
According to the American Academy of Pediatrics, other red flags include self-esteem loss, unexpected and dramatic decline in academic performance, weight loss and loss of appetite, which could indicate an eating disorder. Sharply out of character personality shifts and changes, such as aggressiveness and excessive anger, may indicate psychological, drug use, or sexual issues. Ford-Mears said many factors contribute to red flag behavior development. "The most common factors I notice are bullying, lack of support, changes in mental health and a lack of parental guidance," she said.  
Ford-Mears urges parents to seek professional help for their teen as soon as they notice red flag behavior. "I encourage parents to discuss their feelings regarding services with their teen prior to scheduling an appointment," she said, so the teen understands counseling is commonplace. Ford-Mears said parents should explain that seeking mental health services is equivalent to visiting a primary care doctor when the teen is not feeling well. Available community services include group and individual counseling sessions, and medication options if a psychiatrist recommends. 
Early recognition of red flag symptoms can help lead to early intervention and treatment, which is critical for generating positive outcomes, according to the American Counseling Association.
No matter how irritable or difficult a teen may be, parents and guardians must maintain open communication and listen to the teen without becoming defensive. Ford-Mears said acceptance of the teen's thoughts, feelings, sensations and behaviors as understandable, even in disagreement—is the key to navigating adolescence for the both the teen and his or her parents. "This is the foundation of a healthy, functional relationship." Ford-Mears said most teens will revert to unhealthy support when they believe their feelings are not being validated. "I encourage parents to be understanding and know that everyone in the home has to work together to create a healthy environment," she said. "By doing so this can create a better relationship between the teen and parents, allowing for improved communication."
Resources: Victoria Ford-Mears, BSW LSW, Adolescent Inpatient Social Worker with Genesis Behavioral Health; American Academy of Pediatrics; American Counseling Association; Psychology Today; Raising Children Network Limited