Genesis Leadership
The Genesis administrative level consists of senior leaders who provide strategic oversight, guidance and support for the organization.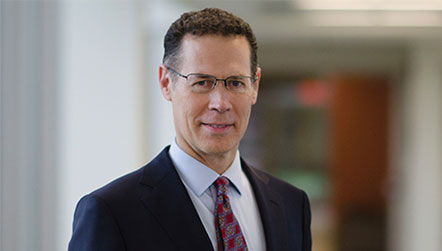 Matthew Perry 
President & CEO
Matthew J. Perry has been President and Chief Executive Officer of Genesis HealthCare System since 2007. He has built a strong senior leadership team who make excellence in patient care and a strong team-based culture the foundation of our Mission and Values. Under Perry's leadership, Genesis HealthCare System has grown and is comprised of an extensive network of more than 300 physicians and multiple outpatient care centers throughout the region. Some of the Genesis team accomplishments during his tenure include having:
Received the Top 50 Heart Hospital award by Fortune Magazine/PINC AI 2023
Opened the Genesis Coshocton Medical Center with a 24/7 full-service emergency department, outpatient surgery center, overnight observation unit and more in 2023
Received the Top 100 Hospital award by Fortune Magazine/Merative 2022
Implemented the Epic electronic medical record throughout the Genesis HealthCare System, currently operating at HIMSS Stage 6 for Ambulatory & Hospital 
Named Computerworld 100 Best Places to Work in IT - 2013, 2014, 2015, 2017, 2018, 2019, 2020, 2021 and 2022
Earned CHIME Digital Health Most Wired Ambulatory & Hospital - Certified Level 9 - 2015, 2017, 2018, 2019, 2020, 2021 and 2022
Designed, financed and constructed a new Genesis Hospital – opened June 25, 2015
Created a Verified a Level III Trauma Center
Opened Genesis Cancer Care Center – Accredited by (CoC), (ACoS), and (ACRO) and recently accredited with commendations by the National Accreditation program for Breast Cancers
Opened Genesis Perry County Medical Center, a 24/7 full service emergency department and outpatient center
Recruited hundreds of physicians to the area
Received the 2011 Thomson & Reuters 100 Top Hospital winner in the Large Community Hospital Division
Received the Community Value 100 Hospital Award from Cleverley and Associates – awarded to hospitals for the overall value of services provided to the community as measured by clinical quality, reinvestment in the community, cost of care and pricing of services
Perry holds a Master of Business Administration from Radford University in Virginia. He began his career with Carilion Health System in Roanoke, Virginia, and has served in multiple management and administrative roles throughout his career. He is a past recipient of the distinguished American College of HealthCare Executive's Early Career HealthCare Executive Regent's Award. Perry serves on the Ohio Hospital Association Board and the national 340B Health Board.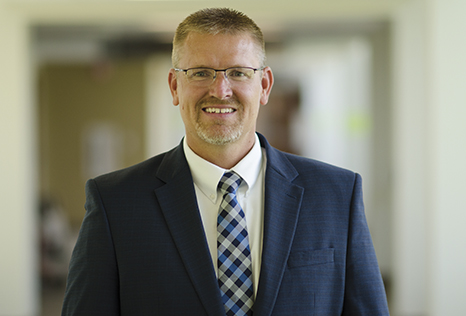 Shon Bender
Chief Nursing Officer
Shon Bender, R.N., was named Chief Nursing Officer for Genesis HealthCare System in 2018. His role entails overseeing the areas of Behavioral Health Services, Acute Care Medical Services, Inpatient Dialysis, Acute Care Surgical Services, Wound Care Center, Enterostomal Therapy, Inpatient Orthopedics, Clinical Support Services, Nursing Care Team, Call Center, Magnet Program, Pediatrics, Well Baby Nursery, Special Care Nursery, OB/Labor and Delivery, WIC, Maternal Family Education, Women's & Children's, Perioperative Services (inpatient and outpatient, Genesis Surgery Center, Endoscopy, Anesthesia & Central Services), Pharmacy (hospital and clinical), Pharmacy Research, & Anticoagulation Clinic. He also oversees the service lines for the Lung Clinic, Perioperative Service and Women's & Children's Services.
Bender began his career in 1997, and his background as an R.N. is extensive in various acute care roles. He completed his undergraduate degree at Ohio University, and obtained a Master of Business Administration from Findley University.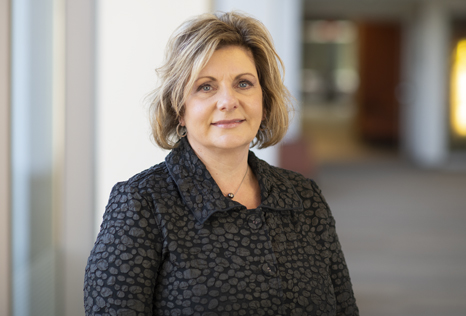 Wendy Cedoz
Chief Legal Officer/General Counsel
Corporate Secretary
Wendy Cedoz is a seasoned health care attorney with extensive health care related experience. Her career in health care spans more than three decades, including serving in the role of a high risk labor & delivery nurse at the Toledo Hospital. In total, she worked for sixteen years as a Registered Nurse with hospitals in Ohio, Illinois and Indiana. While working as a nurse, she chose to further her education by attending law school at the University of Toledo.
Since receiving her Juris Doctor, Cedoz has worked as Assistant General Counsel with the University of Toledo and was appointed as an Assistant Attorney General for the State of Ohio. Additionally, she served as Vice President and Legal Counsel for OhioCare Health System, which merged with the ProMedica Health System in 2010. As Senior Counsel for ProMedica, Cedoz was responsible for overseeing all professional liability claims and medical staff issues within the eight-hospital health system, as well as all legal issues and contracting for three of the hospitals within the system. Most recently, Cedoz served in the role of Senior Counsel in the health care law group of Bricker & Eckler in Columbus, Ohio. She currently serves as the Chief Legal Officer & General Counsel for Genesis HealthCare System in Zanesville, Ohio.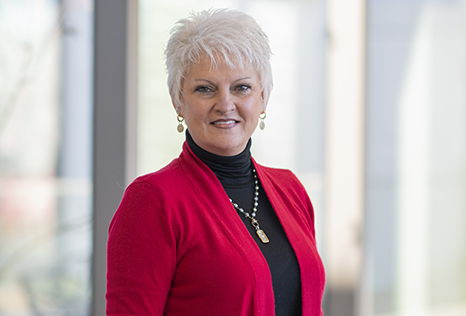 Dianna LeVeck
Chief Administrative Officer
Dianna LeVeck, MHR, SPHR, has been a member of the senior leadership team since 2013 and in 2018 was named Chief Administrative Officer for Genesis HealthCare System. Her role entails overseeing the areas of Human Resources/Payroll, Education Services, Support Services (including Environmental Services, Food & Nutrition Services, and Plant Operations), Property Management, Northside Pharmacies, Northside Oxygen and Medical Equipment, Home Infusion, Lean Six Sigma, Public Safety, Mission, Spiritual Care, Volunteer Services & Auxiliary, and Genesis Children's Center.
A mission-driven leader, LeVeck was recently awarded by the Franciscan Sisters of Christian Charity for loyalty, dedication and commitment to the mission of sponsored ministries. She began her career at Good Samaritan Medical Center in 1987. LeVeck's background in Human Resources provides a strong understanding in hospital operational excellence with physicians, volunteers, clinical and nonclinical staff. LeVeck completed her undergraduate degree at Muskingum University, and obtained a Master of Science in human resources from Keller Graduate School of Management. She has been nationally certified as a Senior Professional in Human Resources since 2001.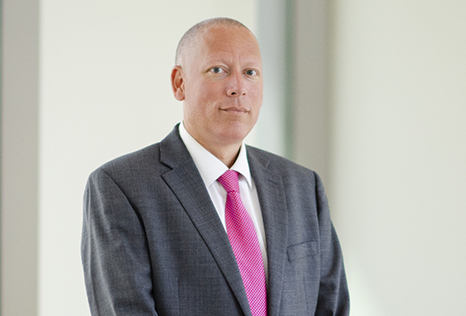 Mike Norman
Chief Financial Officer
Michael Norman CPA (Inactive), has been with Genesis HealthCare System since 2010 and part of the senior leadership team since 2018, when he was named the Chief Financial Officer. In this role, he is responsible for Accounting, Decision Support, Purchasing & Materials Distribution and Revenue Cycle, which includes the Patient Access Center, Registration, Medical Billing and Patient Resource Center. Norman also oversees Health Information Management & Coding and Pricing & Reimbursement Services, which includes contracting for hospital and physician services.
Before joining Genesis, Norman was the vice president of finance for an Ohio hospital, manager of accounting for two large energy companies and worked for an emergency medicine physicians recruiting company. Each management position had multiple areas of responsibility that included accounting, billing, financial reporting and materials management. Norman holds a bachelor's degree in business administration from Ohio University where he graduated Summa Cum Laude.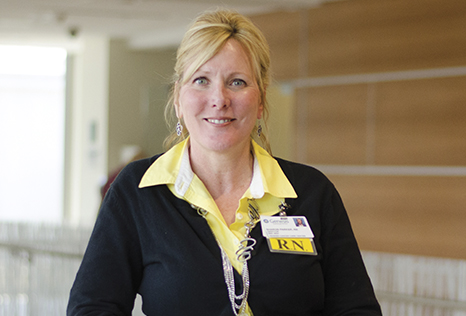 Sharon Parker
Chief Operating Officer,
Hospital Operations
Sharon Parker, R.N., BSN, MSA, was named Chief Operating Officer of hospital operations in 2018. Her role entails overseeing the areas of Community Ambulance, Cancer Care Center (Oncology, Hematology, Radiation Oncology, Women's Boutique, Research & Cancer Registry, Genesis Home Health, Hospice & Palliative Care), Cardiovascular, Cath Lab, Interventional Rehab Unit, Cardiac Diagnostic Services, Chest Pain Center/Heart Failure Accreditation, Community Ambulance, Emergency, S.A.N.E., City Jail, Mobile Intensive Care Unit, Hospital-based Physicians (Anesthesiologists, Hospitalists, Pathologists, & Radiologists), Imaging, Inpatient Care Management & Utilization Management, Laboratory, Ortho/Neuro, Neurosurgery, Pain Management & Rehab, Back Pain Clinic, Rehabilitation Services (Center for Occupational & Outpatient Rehab, Inpatient and Outpatient Therapies, Pediatrics Rehab) Audiology, EEG, Tele neurology, Endocrinology, Stroke Accreditation, Pain Management, Sleep Disorders Center, Rheumatology, Perry County Health Center. She is also responsible for service line development for the following areas: Heart & Vascular Cancer Care Center, Ortho/Neuro, Pulmonary, Rehabilitation and Trauma Services & Designation.
Having worked for numerous years in clinical areas as a Registered Nurse and in several areas in clinical leadership, Parker has experience with service line development, partnership with physicians and process improvement with a focus on patient centered care. She began her career at Good Samaritan Medical Center in 1979. Parker's background in clinical care provides a strong understanding of caregivers' needs and a continual focus on our patients, their family and our community. She completed her undergraduate degree at Ohio University, and obtained a master of science in administration from Central Michigan University.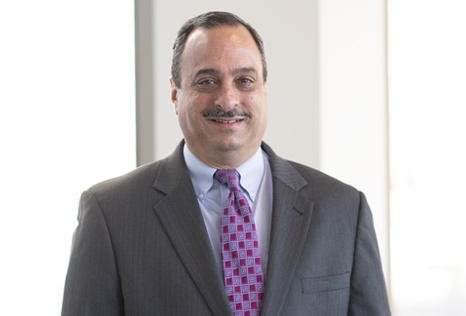 Ed Romito
Chief Transformation Officer
OhioCIO 2023 ORBIE® Award Winner
Ed Romito was named Chief Information Officer in 2009, which later transitioned to Chief Transformation Officer. He is responsible for leadership and management of information technology, cybersecurity, clinical engineering and telecommunications functions across the enterprise. These responsibilities include the implementation and ongoing support for the electronic medical record and revenue cycle systems within the hospital, outpatient departments, ambulatory offices, analytics, patient engaging technologies and population health solutions; development and execution of the information systems strategic plan; and the management of health information across the care continuum.
Before joining Genesis in 1995, Romito worked in healthcare information management and consulting and as a vice president of information services at an insurance company. He has worked with large health systems across the country to advance their use of information technology. Romito holds a bachelor's degree in computer and information sciences from The College of Engineering at The Ohio State University and a master's degree in information strategy, systems and technology from Muskingum University. He has multiple professional certifications in healthcare information management.
Chris Schoelles
Chief Operating Officer, Physician Network
Christopher Schoelles, R.N., MSN, NE-BC, was named chief operating officer of physician services in 2017. His role entails overseeing the area physician operations. He began his career at Genesis in 2014.
Having worked in clinical areas as a registered nurse and in several areas in clinical leadership, Schoelles has experience with administrative responsibilities over several hospital departments. With many years as a nurse, manager and executive, Schoelles' background in clinical care provides a strong understanding of the provider relations with all hospital staff. Schoelles obtained a master of science in nursing from Chamberlain University College of Nursing.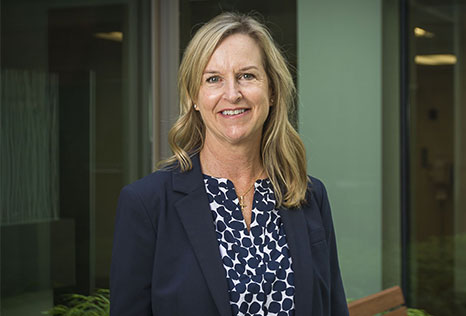 Linda Supplee

Chief Population Health Officer
Linda Supplee, R.N., MHA, CCM, FACHE, was named Chief Population Health Officer for Genesis HealthCare System in 2021. She leads the Population Health team, which focuses on a broad view of healthcare and the wellbeing of our community. Supplee provides strategic guidance to develop systems of care and care management based on our population's unique needs. She collaborates with dozens of community agencies to support health needs, social determinants of health and coordinated care across the continuum.
Supplee began her career as a Registered Nurse and has worked in various roles in healthcare, including as Chief Executive Officer of Select Specialty Hospital in Newark, Ohio, for 11 years. She earned a master's degree in Health Administration from Ohio University and is a Certified Case Manager. Supplee is a Fellow of the American College of Healthcare Executives.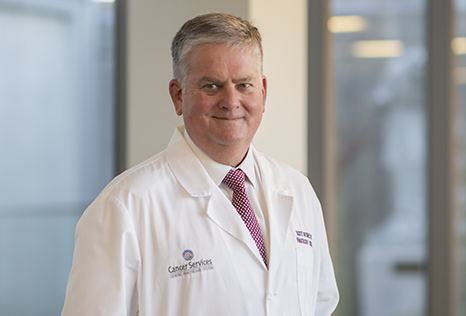 Scott Wegner, M.D.
Chief Medical Officer, Genesis HealthCare System
President, Genesis Medical Group
Scott Wegner, M.D., has been with Genesis HealthCare System since 2010 and a part of the senior leadership team since 2017. In this role, Dr. Wegner also presides as president of the Genesis Medical Group overseeing care coordination.
Dr. Wegner is board-certified in hematology and medical oncology and continues to practice part-time in the Genesis Cancer Care Center. He is an active medical staff member. He has served as the Vice President of the medical staff, Chair of the cancer committee, member of the medical executive committee, peer review committee, bylaws committee and credentialing committees. Dr. Wegner received a bachelor's degree in mathematics from the United States Air Force Academy. He received his medical degree from the Uniformed Services University of the Health Sciences, completed an internal medicine residency at Wilford Hall USAF Medical Center in San Antonio, Texas, and completed a fellowship in hematology and medical oncology at Brigham and Women's Hospital/Harvard Medical School. He retired from the Air Force in 2009 with the rank of Colonel.
2023 Board of Directors
The senior leadership team is supported by a dedicated Board of Directors that includes community members and physicians. These individuals volunteer their time to ensure the organization's mission is fulfilled.
Chair: James McDonald
Vice Chair: Tod Klotzbach
Treasurer: Jim Nicholson
Assistant Secretary: Matt Abbott
Brandice Alexander, D.O.
JoAnn Butcher
Randy Cochrane
Susan Holdren
Lori Lowe
Dana Matz
Scott McConnaha
Pat Nash, ex-officio
Hannah Nissen
William Noll
Erin Remster, D.O.
Kristy Ritchie, M.D.
Sister Maureen Anne Shepard