Welcome new physicians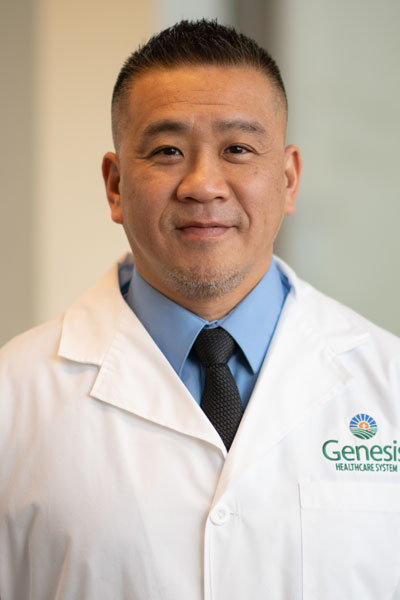 Clifford B. Maximo, M.D., FACS
For Clifford B. Maximo, M.D., Urologist, who joined the Genesis Urology Group in February, practicing urology is a family and local tradition.

"I am a second-generation urologist," he said. Zosimo Maximo M.D., now retired, was a well-respected urologist in Southeastern Ohio. "However, I chose urology because I was impressed with the specialty during my internship at the Cleveland Clinic," said Dr. Maximo. "I saw cutting-edge, complex, kidney cancer surgery and endourologic stone treatment by nationally known urologists, which shaped my decision to pursue urology," he said.
Dr. Maximo, who has practiced for more than 20 years in Southeastern Ohio, is pleased to continue treating local patients. "My mission is to serve Southeast Ohio, where I grew up and spent most of my life," he said. "I take pride in the early detection of both prostate and bladder cancer along with treatment of stone disease and men's health issues."
Dr. Maximo believes one of the biggest challenges in urology is preventing urologic disease and cancer. "Scientists and clinicians are working hard to solve these problems," he said. "Fortunately, urology is very advanced at the detection and treatment of urologic cancer and stone disease."
Genesis utilizes all of the state-of-the-art urologic technology, including robotic-assisted surgery, MRI fusion biopsy, ESWL and high-powered holmium laser. "I love to treat my patients using the best tools available. However, good-old handshakes and face-to-face discussion are important."
Dr. Maximo enjoys exercising, spending time with his family and watching his children play sports. His office is at the Genesis Urology Group office, Genesis Medical Arts Building 2, 751 Forest Ave., Suite 301, Zanesville. Dr. Maximo's phone number is 740-455-4923 and he is accepting new patients. Physician referrals are not required.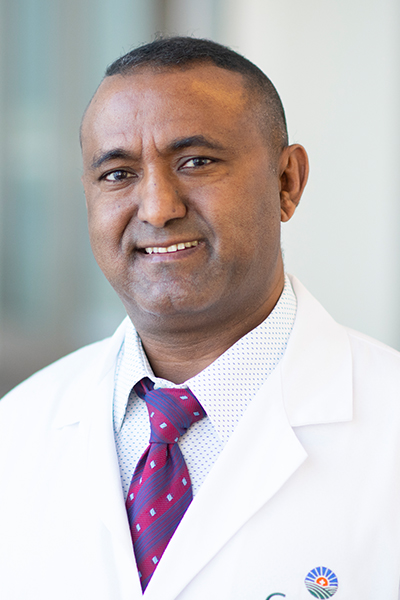 Genesis Heart & Vascular Group
Getachew Zeleke, M.D., who joined the Genesis Heart & Vascular Group in February, learned in medical school that cardiovascular diseases are the number one health problem in the world. "That's when I started to develop an interest," Dr. Zeleke said.
Originally from Ethiopia, Dr. Zeleke's devotion to treating cardiovascular disease came into focus when his father suffered a massive heart attack. "Back then, Ethiopia's health facilities were not capable of doing heart catheterization and stenting," he said. Dr. Zeleke and his family were desperate. "My father was treated with medications, and we prayed," he said. Luckily, his father survived. "It was then that I decided to study cardiovascular disease," Dr. Zeleke said. Diagnostic modalities common to the USA are scarce and, in some cases, nonexistent in Ethiopia. Dr. Zeleke said, "Ethiopian doctors rely on family health histories and perform thorough physical examinations for diagnosis and treatment.
"Practicing medicine in a resource-limited setting has taught me to get to know my patients and their problems. A higher percentage of Appalachians suffer from cardiovascular disease than the rest of the country. I'm grateful to help bring good heart health to the community."
During his spare time, Dr. Zeleke works out, plays soccer, bikes and swims. "I like watching documentaries," he said. "I also enjoy fishing, hiking and traveling."
Dr. Zeleke's office is located at the Genesis Heart & Vascular Institute, 955 Bethesda Drive, First Floor, Zanesville. His office phone number is 740-454-0804. Dr. Zeleke is accepting new patients, and a physician referral is not required.