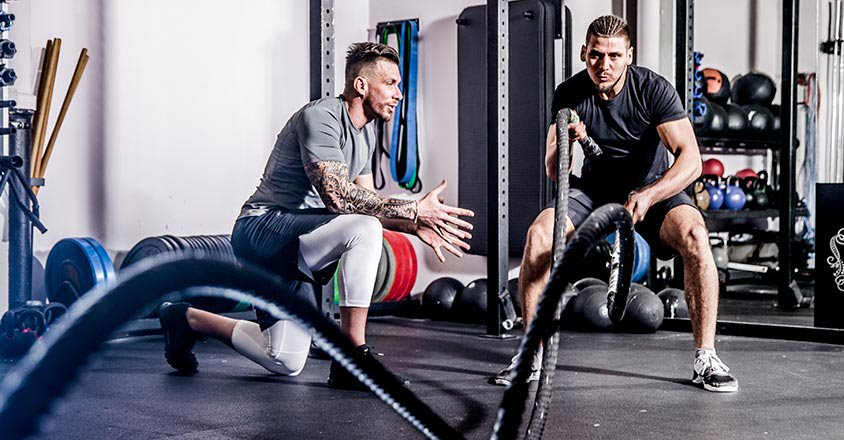 Use the Buddy System When Working Out
"Don't forget to use the buddy system." 
Remember Mom shouting that as you walked away from supervising adults and into an unknown or crowded space? Well, she was right, and her message applies to your daily workouts, too.  
Sound odd? Well, we've all heard the phrase, "I'll go if you go." It's amazing what a little positive peer pressure can do. While the buddy system can keep us safe and social, it can also help maintain our motivation for workouts. 
Exercise partners come with big benefits
According to the Centers for Disease Control and Prevention (CDC), when individuals work out with a partner, they are more likely to step out of their exercise comfort zone and try new things. The CDC says teaming up for physical exercise also helps participants stay motivated and maintain consistency. It seems that people don't want to let their partners down, so they show up, put on a willing smile and stretch their limits.   
Another study from the University of Aberdeen found that people who commit to an exercise partner end up exercising more than those who follow their routine alone. The research also noted that calorie-burning buddies provide two types of support: emotional and instrumental (meaning tangible, physical assistance). While both types of support benefit a workout, the research discovered that workout partners who provided emotional support and encouragement had more impact than ones who simply showed up for the session. That's great news. That means it's time to enthusiastically cheer for each other at the gym. 
Finding a workout partner doesn't need to be hard
With obesity rates climbing, most Americans could benefit from increasing their exercise effectiveness. Chances are if you need a workout partner, so do many of the people around you. So, why not throw out a few exercise invites? Friends, family members, partners, roommates or even pets can help take your workout to a new level. Having a workout buddy offers a win-win: More motivation and more fun together. 
Genesis HealthCare System's Health and Wellness content conveniently provides accurate and helpful information. Your health history and current health may impact suggestions provided through our Health and Wellness content. Although we hope this information is helpful, it is not a substitute for your doctor's medical advice. Before making any significant changes, please consult your doctor.