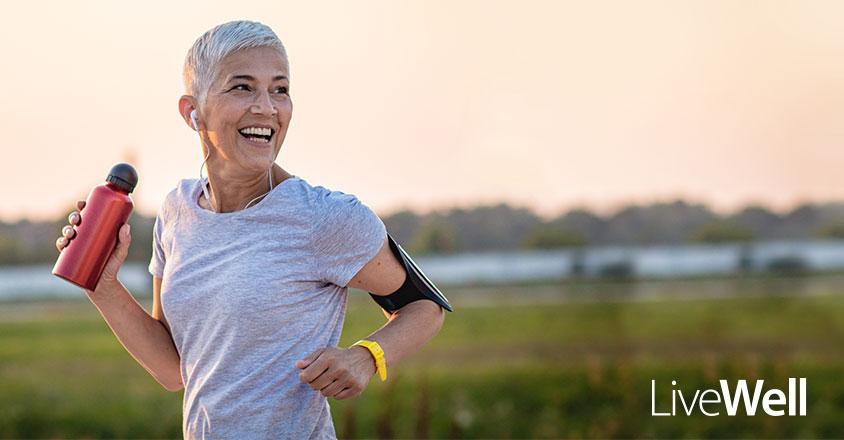 Tips to help women stay healthy
Hey you, it's me – your body. While I'm feeling pretty good right now, we can't take things for granted. You and I need to get on the same page to make sure things don't start going downhill. Can you help by following these tips? It'll make my job so much easier – and more enjoyable for both of us.
Get regular checkups and screenings
Seeing your family doctor or OB/GYN on a regular basis is vitally important. Your doctor is your partner in keeping you on a healthy path or in managing chronic health conditions like diabetes or high blood pressure. Your doctor will also make sure you get the routine screenings essential for early detection of disease, like mammograms, Pap smears and blood work.
Get at least 30 minutes of daily physical activity
Exercise helps you feel your best – plus, it helps keep your weight in check. It can improve the quality of your sleep and helps prevent bone loss and osteoporosis, too.
Get 7 to 9 hours of sleep
A good night's sleep helps you feel sharper, elevates your mood and can help prevent other health issues.
Eat healthy
Eating healthy and including more fresh fruit and vegetables in your diet can help you maintain a healthy weight, promote strong bones and teeth, and reduce the risks of cancer, diabetes, heart disease and strokes. Plus, it improves your mood and memory.
Reach and maintain a healthy weight
When you're at a healthy weight, you lower the risk of heart disease, stroke, high blood pressure and diabetes, and also help reduce the risk of many different cancers.
Get help to quit smoking
If you quit smoking, nearly everything improves. You'll have healthier blood, heart and lungs. Your bones, muscles and immune system will be stronger, too. Plus, you will have clearer skin and fresher breath.
Limit alcohol to one drink or less
Limiting alcohol to one drink or less per day helps reduce the risk of some cancers, liver disease, heart disease and high blood pressure.
Use drugs only as prescribed
Prescription or illegal drug use and misuse can damage your body and mind. If you think you may have a problem, get help sooner rather than later.
Drive safely
In the U.S., road crashes are the greatest killer of women and men under age 55. Wearing a seatbelt greatly reduces your risk. Also, texting and driving is six times more dangerous than driving while intoxicated. Pull over or wait until you get home.