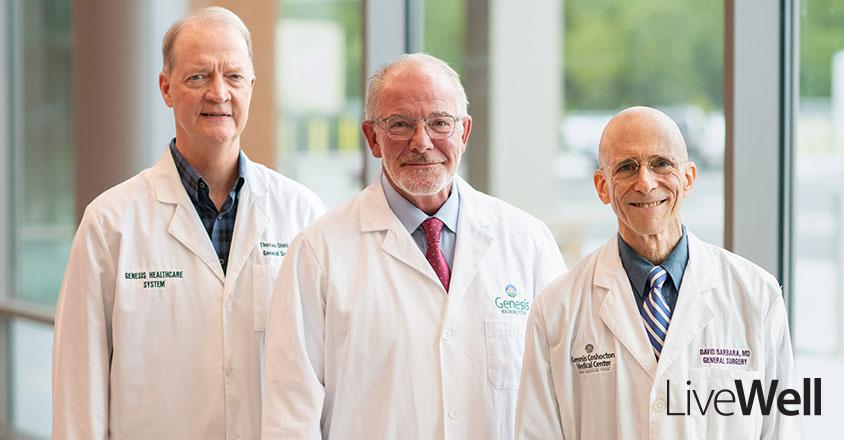 The surgical care you need in Coshocton
Your Coshocton surgeons 
Matthew Phillips, M.D., FACS, Board-certified General Surgeon, has joined the surgical team of Thomas Diehl, M.D., Board-certified General Surgeon, and David Barbara, M.D., Fellowship-trained and Board-certified General Surgeon, at the Genesis Coshocton Medical Center (GCMC). This team of superb surgeons brings the skills, experience and compassion to Coshocton that has elevated Genesis Surgery to among the best in Central and Southeastern Ohio.   
These surgeons and other specialists perform several outpatient surgeries at the new GCMC so patients can remain close to home and family. 
Surgeries and procedures performed in Coshocton   
Ear, nose and throat (tonsillectomies, ear tubes and sinus procedures)  
Endoscopies (colonoscopies and upper endoscopies)  
General (laparoscopic procedures, cyst removals, port placements and more)  
Orthopedics (carpal tunnel release, pinning, nerve repair and more)  
Podiatry (foot and ankle procedures)  
Sports medicine (shoulder and knee procedures)  
Urogynecology (bladder stimulator, implants, slings, cystoscopies and more)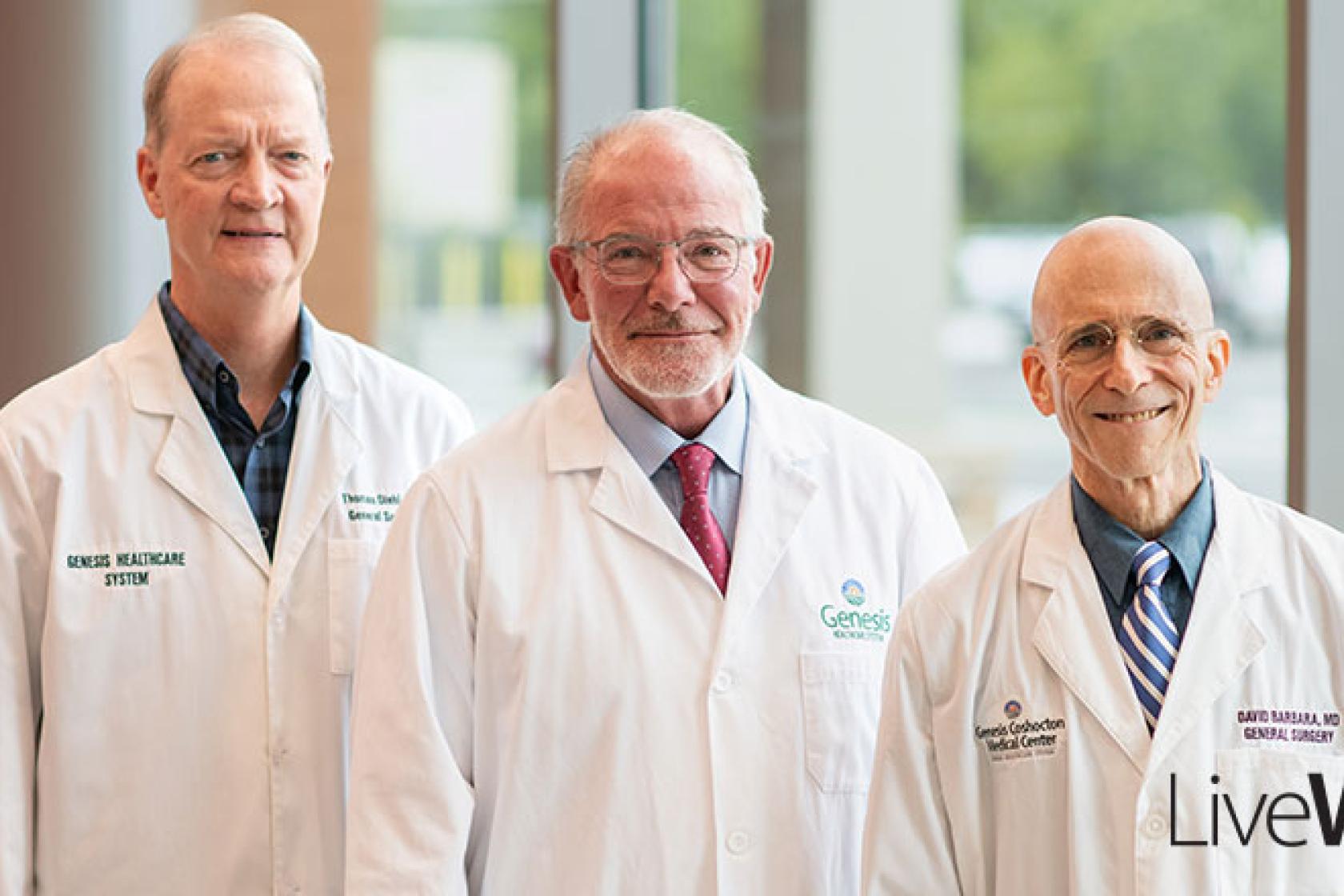 Each of our surgeons is accepting new patients, and a referral is not required. However, it is always recommended to start with your Primary Care Physician. To contact the Genesis Medical Group in Coshocton, call 740-722-9555. 
Genesis HealthCare System's Health and Wellness content conveniently provides accurate and helpful information. Your health history and current health may impact suggestions provided through our Health and Wellness content. Although we hope this information is helpful, it is not a substitute for your doctor's medical advice. Before making any significant changes, please consult your doctor.