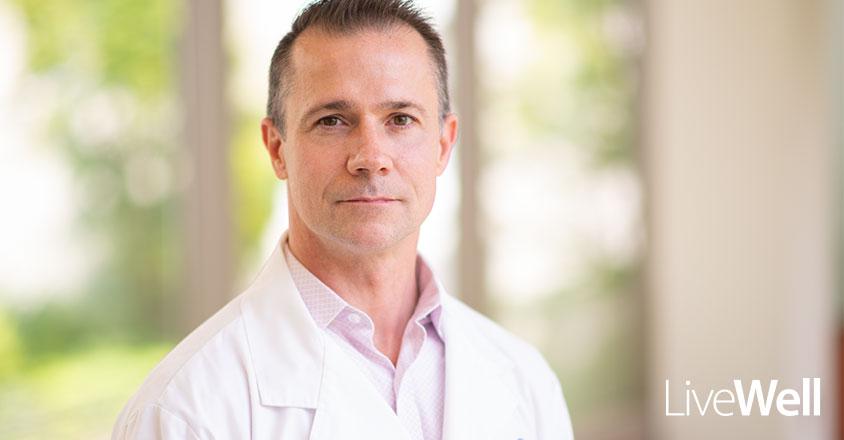 Spotlight on Steven C. Fulop, M.D.
Steven C. Fulop, M.D., MBA, FAANS, recently joined the Genesis Neurosurgery Group, specializing in neurosurgery.
Dr. Fulop's interest in science and its applications prompted him to consider medicine as a career. During medical school he took an interest in neuroscience. He said he favored surgery because he was a college athlete and enjoyed the performance and pressure.
He performs spinal procedures including arthroplasty, thoracic and lumbar decompression and minimally invasive (MIS) procedures.
Dr. Fulop is a native of Cleveland, Ohio, and attended college at Ohio Wesleyan in Delaware, Ohio. His family lives in Cleveland and Columbus. Currently a Lt. Col. in the U.S. Army Reserves, when he was on active duty in Iraq he met a Genesis physician who encouraged him to consider a career at Genesis. Dr. Fulop says he is looking forward to "providing excellent care to patients with neurosurgical issues."  
Dr. Fulop said that because he has to stay in shape for the Reserves, he spends a lot of time exercising, which he enjoys. A Cleveland Browns and Ohio State Buckeyes fan, he also likes to fish, watch movies and play video games that improve coordination and problem-solving skills.  
Dr. Fulop's office is located at the Genesis Neuroscience Center at 955 Bethesda Drive, Garden Level, in Zanesville. His phone number is 740-586-6828. He is accepting new patients by physician referral.
Doctor of Medicine:  
Case Western Reserve University School of Medicine
Cleveland, Ohio
Neurosurgery Residency:  
University Hospitals/MetroHealth Medical Center
Cleveland, Ohio
Board-certified:  
American Board of Neurological Surgery
American Association of Neurological Surgeons
---
Ready to get healthy?
Sign up for our digital newsletter to receive health tips, recipes, success stories for inspiration and information about new doctors to help you on your journey to better health.