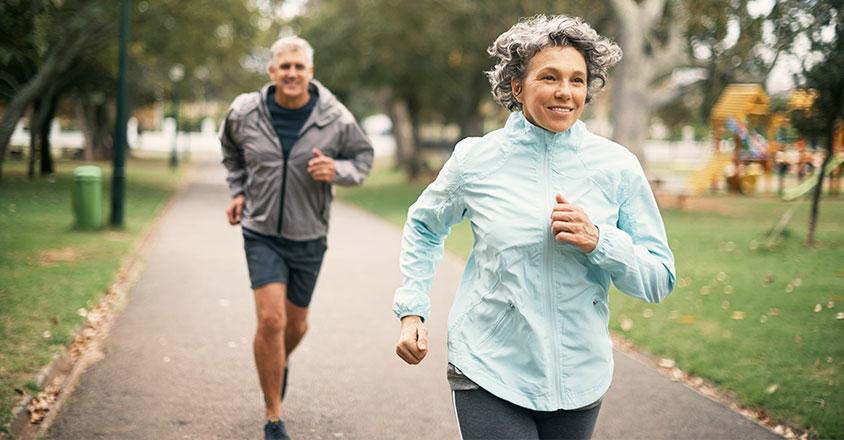 (Quiz) Run Your Way to Old Age
Lace-up your running shoes, slip on your favorite earbuds and start running like you are going to live forever … or at least longer. Studies show even a small amount of running can add years to your life.  
Want to know more? Take our quiz. 
The Finish Line 
Just because running sounds like an invincibility potion, don't take off too soon. Some underlying health conditions can put your health at risk if you start running. As with any exercise program, consult your doctor before beginning to exercise.  
Genesis HealthCare System's Health and Wellness content conveniently provides accurate and helpful information. Your health history and current health may impact suggestions provided through our Health and Wellness content. Although we hope this information is helpful, it is not a substitute for your doctor's medical advice. Before making any significant changes, please consult your doctor.