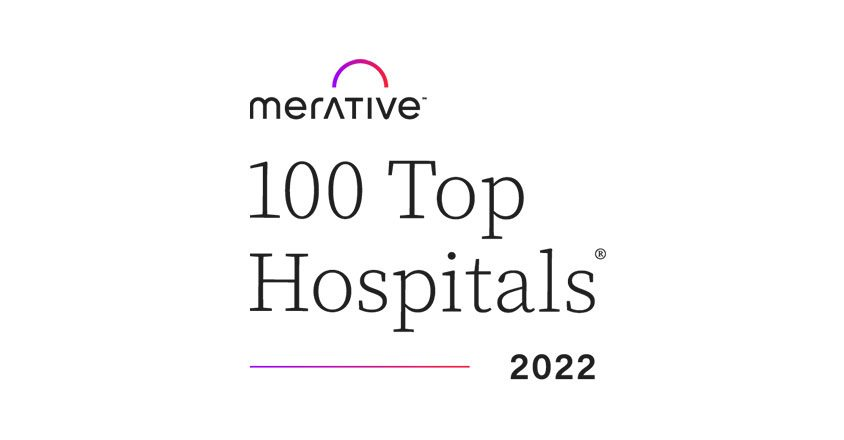 The Path to a Top 100 Hospital
Fortune Magazine and Merative, a data, analytics and technology partner for the healthcare industry, included Genesis HealthCare System in its prestigious Top 100 Hospitals list for 2022. Here's a look at one of the Genesis HealthCare System initiatives that helped Genesis earn this recognition.  
---
Heath Herron, R.N., who has worked for Genesis for more than 15 years in various patient-facing roles and participates in the Patient Safety Committee, said, "We set a goal to provide the best patient care and to continually get better." 
One of the ways that Genesis is continually achieving excellence is that the health system has created a culture where anyone on the Genesis team can suggest improvements. Bedside nurses, technicians, doctors and everyone else can suggest improvements at any time. After a suggestion is made, the Patient Safety Committee reviews the ideas and establishes teams to implement solutions that result in better, safer patient care. 
The Patient Safety Committee is typically analyzing five to six improvement opportunities at any time.  
One example of these efforts involves blood thinner medicines, which lots of patients use to lower the risk of harmful blood clots. These medicines require physicians, nurses and pharmacists to analyze many factors to make sure these medicines are safely given. The team identified an opportunity to standardize how these medicines are ordered and used powerful data tools to add automated safety checks.  
The result is an increase in safety for patients on these life-saving medicines. Genesis is one of the first health systems in the country with this capability, and it is all because of the power of Genesis teams.  
Genesis Chief Nursing Officer Shon Bender, R.N., and Genesis Chief Medical Officer Scott Wegner, M.D., spearhead the team that reviews suggestions. "However, they don't make final decisions," Herron said. "They bring solutions to a larger team for a vote. It's a powerful thing when frontline staff sees changes within a week. It makes them feel good to make a difference beyond their normal responsibilities." 
"We have great people with great suggestions," said Dr. Wegner. "It's become part of our culture for everyone to speak up. Improvement is an ongoing process."  
The direct lines of communication Herron referred to go beyond Genesis. Genesis also shares challenges and successes with other hospitals. "Who gets the credit is not important. Only that we can provide the best care," said Dr. Wegner. "We're going to keep getting better. If we are recognized with awards, well, that is okay too."   
---
Using independent public data and proprietary analytics, the Top 100 Hospitals study recognizes hospitals that have clearly demonstrated top performance in care, efficiency and community value.