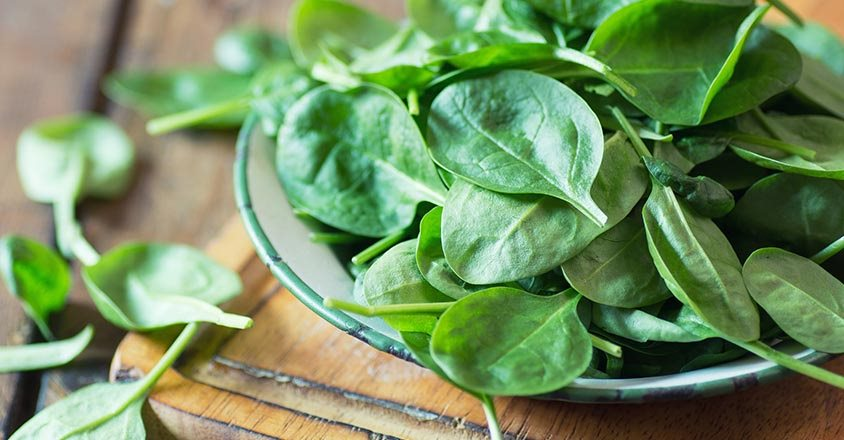 The No. 1 Veggie to Add to Your Diet
Tuesday, January 24, 2023
If you could pick just one vegetable to add to your diet, which one would bring the most nutritional punch?  
Veggies fill us with essential vitamins and minerals, fiber and antioxidants that support our immune system, boost our gut health and nurture our mental health. While scientists have identified more than 1,000 vegetable species, most people regularly consume only a small percentage in their diet's repertoire.  
Eating a rainbow of fruits and vegetables will bring your body the most beneficial nutrients, but if you could only pick one vegetable to add to your daily meals, make it a leafy green one.  
Research shows that eating leafy greens slows cognitive decline. In fact, researchers who published on the National Library of Medicine website tracked 960 participants, age 58 to 99, who consumed at least 1.3 daily servings of leafy greens for nearly five years and found cognitive improvement similar to being 11 years younger. Talk about a lean, green anti-aging cuisine. 
Green-colored foods are some of the healthiest foods we eat because they are rich in calcium and vitamin K, which are essential for bone health.  
While leafy greens win the prize for most nutrient-dense foods per calorie, spinach ranks number one among healthful leafy greens. 
One cup of spinach contains only seven calories and an adult's full daily requirement for vitamin K, along with the following:  
High amounts of vitamin A  
Magnesium 
Vitamin C 
Calcium 
Antioxidants 
Iron  
Folate  
It seems Popeye knew the power of this green leaf long before the scientific proof. Today's research suggests that in addition to the jam-packed nutrients, spinach leaves may lower blood pressure as well as benefit heart health, according to a study on the National Library of Medicine website. Plus, with all those nutrients, it reduces blood sugar, boosts immunity, prevents certain cancers, prevents acne, boosts eye and bone health and has anti-inflammatory properties.  
To make the veggie even more lovable, spinach is easily accessible and simple to incorporate into nearly every meal. Stretch beyond a classic salad by adding spinach to soups, sauces, smoothies, pasta, eggs and even brownies.  
Genesis HealthCare System's Health and Wellness content conveniently provides accurate and helpful information. Your health history and current health may impact suggestions provided through our Health and Wellness content. Although we hope this information is helpful, it is not a substitute for your doctor's medical advice. Before making any significant changes, please consult your doctor.