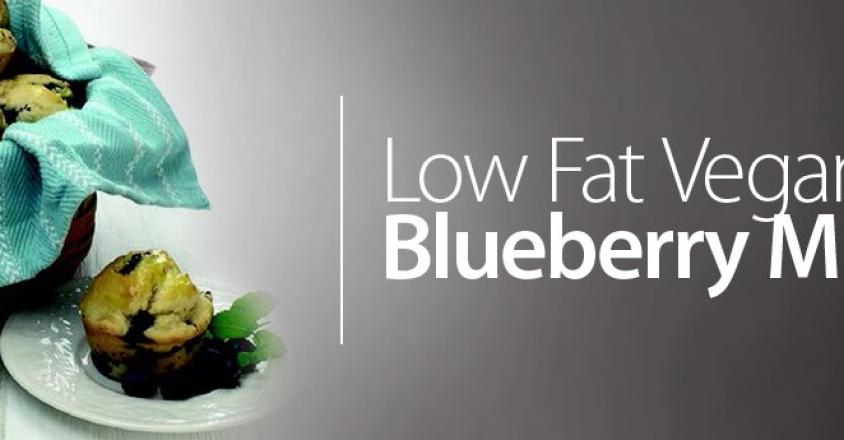 Low Fat Vegan Blueberry Muffins Recipe
Friday, February 22, 2019
Try this low-fat version of a delicious breakfast favorite containing blueberries, which are packed with antioxidants and vitamin C.
Ingredients
Makes 12 large or 24 small muffins
¼ cup olive oil
¾ cup unsweetened applesauce
1 cup soy milk
6 tablespoons maple syrup
1 ½ tablespoons vanilla extract
3 cups flour
2 teaspoons salt
1 ½ tablespoons baking powder
2 cups fresh or frozen thawed and drained blueberries
Directions
Combine oil, applesauce, soy milk, maple syrup and vanilla extract in a large bowl. Combine flour, salt and baking powder in a second large bowl. Sift or stir well to mix dry ingredients.
Pour liquids into flour mixture. Stir to form a batter; don't beat. Fold in blueberries.
Spray muffin tin with nonstick cooking spray. Bake muffins in a preheated 350-degree oven. Small muffins bake in about 20 to 25 minutes; large muffins in 30 to 35 minutes.
Remove from oven. Cool muffins in tins for 2 minutes, then turn out onto wire rack to cool completely.
Nutritional information
Per large muffin
Calories 185
Fat 5.3 g
Cholesterol 193.5 mg
Sodium 358.6 mg
Carbohydrates 30.5 g
Fiber 2 g
Protein 3.7 g
Love the recipe? Download the recipe: Low Fat Vegan Blueberry Muffins (PDF)