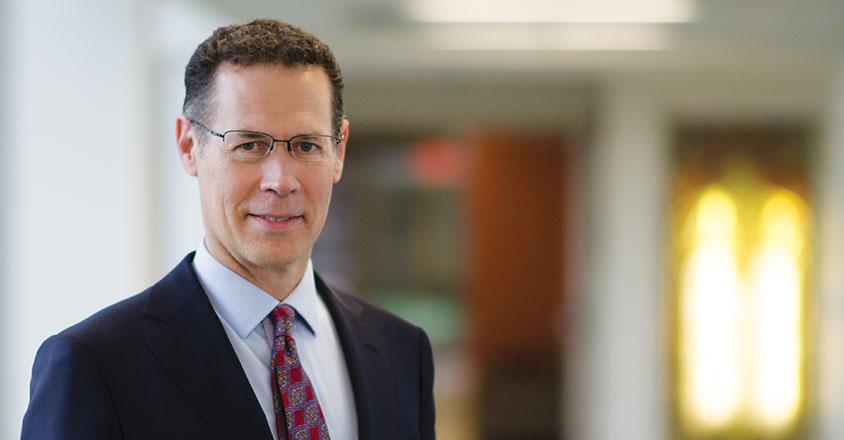 A letter from our President and CEO | LiveWell Winter 2022
Wednesday, February 9, 2022
Being there for you
"Hard times define one's character" is a quote by author Ken Poirot. After two long years of COVID-19, I am in awe of the Genesis team. They continue to work long hours in the most difficult of circumstances and sacrifice time with loved ones they will never get back. They do all of this to care for each patient in their time of greatest need. They accepted the challenge and sacrifices and the emotional toll of caring for patients and families struggling with COVID-19.  
The heartbreaking truth is most of the suffering from COVID-19 can be avoided by getting the vaccine. The facts are clear. In 2021, almost 1,500 patients were hospitalized at Genesis with COVID-19. Of those patients, 80% were unvaccinated.
If everyone gets vaccinated, it will prevent so much human suffering and truly support our team and our community. It is the fastest and safest way to get this virus out of our lives. So, for the sake of you, your family, friends and neighbors, I encourage you to get vaccinated and receive a booster shot when needed.
Providers making a difference
On the following pages, you will meet new physicians who chose Genesis so they can care for this community. You will also learn how our doctors are using advanced robotic-assisted technology to improve care and extend and enhance the lives of community members.

Advancing healthcare
We are happy to announce that our new Genesis Orthopedic Center is now open. This facility offers board-certified and fellowship-trained surgeons, a Walk-in Clinic, onsite therapies, imaging and more. In addition, our new Northside Pharmacy will open by late winter 2022 and will be Muskingum County's only 24/7 pharmacy.

Thank you
The last couple of years has been very challenging. Everyone at Genesis is grateful for the support the community has shown. The signs in the parking lots, the well-wishes on social media help raise our spirits at the end of a hard day. We have come this far together, and together we will get beyond COVID-19.
Thank you, and we wish everyone the best of health.

Matthew J. Perry
President & CEO