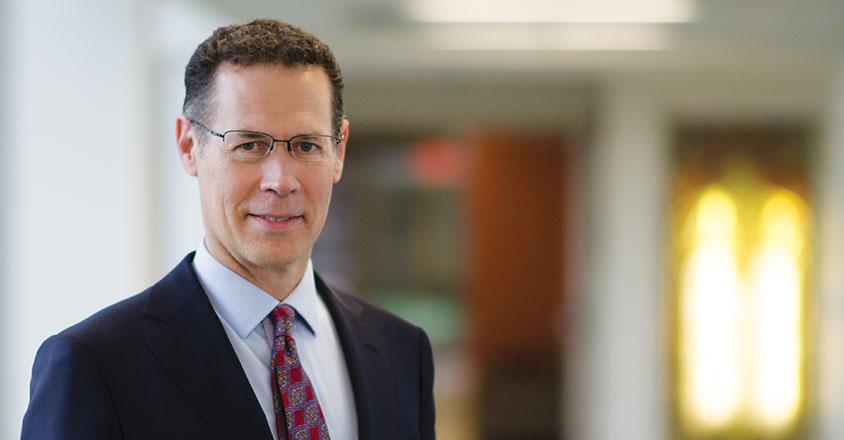 A letter from our President and CEO | LiveWell Summer 2022
Friday, July 29, 2022
LiveWell, 25th Anniversary
A car wreck. Chest pains. Labor contractions. For a quarter of a century, you have trusted Genesis to be there for some of life's scariest and happiest moments. You counted on our doctors to find a cure, our nurses to care for and comfort you and our clergy to hold hands with you while praying.
We have also counted on you.
It started 25 years ago when community members had the foresight and courage to bring two hospitals together to form Genesis HealthCare System. Your support helped build a new hospital in 2015 designed to meet every aspect of healing, from spacious rooms to the latest technology. It was also designed to provide our dedicated, professional caregivers a state-of-the-art facility to care for you.
This anniversary belongs to the community and is a reason to celebrate. This publication kicks off that celebration, and we hope you understand how appreciative we are of you.
Your neighbors
Jim Hodges loves to golf. Judy Medley wants more time with her family. A heart attack and stage 4 lung cancer diagnosis jeopardized their wishes. Read their stories of hope and healing within this issue.
All My Meds
Almost everyone has experienced "pill panic" at one time or another. That unsettling feeling when you can't remember if you have taken your medicine. To ease your mind and help keep you healthy, we now have new prescription packaging choices for Northside Pharmacies customers.
In addition to traditional pill bottles, we have pill pouches and easy-to-open, color-coded, multi-dose packs. These new options for those who take more than one maintenance medication show if you have taken your medicine. The pill pouches and multi-dose packs are labeled with the time and day to take the medication. You can even have them mailed to your home. Traditional pick-up is also available. Read more about it in this issue.
You said you needed a 24/7 pharmacy in Zanesville, and we listened. We recently opened a new Northside Pharmacy at 721 Taylor Street. This new pharmacy is the only 24/7 pharmacy in Zanesville and the surrounding counties.
We look forward to improving the health of our community through the newest technology, highly trained physician teams and compassionate care from staff who are your friends and neighbors.
In good health,

Matthew J. Perry
President & CEO