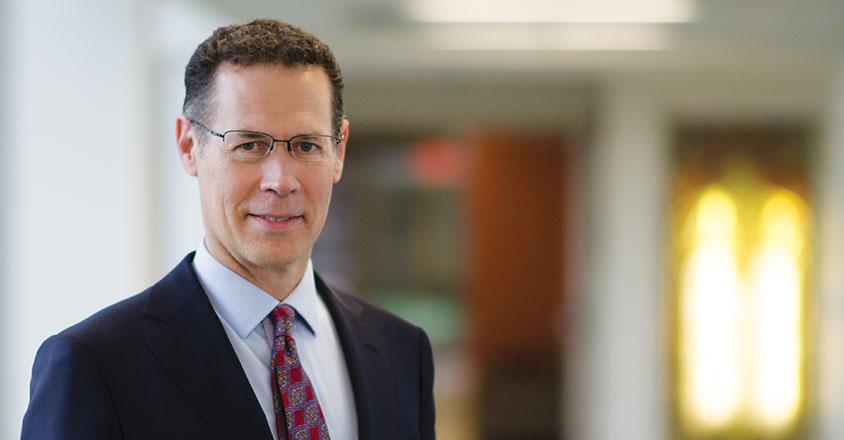 A letter from our President and CEO | LiveWell Spring 2022
The future looks bright
Together, we have made it through the peaks and valleys of the COVID-19 virus. The number of hospitalized COVID-19 patients has declined significantly and we all are starting to enjoy a more normal life. Thank you for the part you've played in helping us overcome this virus.  
As the pandemic has transitioned to an endemic, immunity is key to protection from severe illness. The fastest and safest way to build protection against COVID-19 is by getting vaccinated. For you and your loved ones, please get your vaccine and booster as recommended.  
Physicians ready to serve
We recently welcomed two new, experienced doctors to care for you. On the following pages, each doctor shares his story and how he will use his advanced training and skills to serve you. 
Patients returning to what they love  
This issue includes the stories of three community members who, with a little help, are continuing to live their best lives. One is a young man who overcame a knee injury to continue his dream of playing collegiate football. Another patient shares her story about finding relief from pain to return to walking with friends. The third story is about one of our retired doctors who sought help from former colleagues when her life was in jeopardy. 
Wellness tips 
You indicated that you wanted helpful wellness information, and we heard you. We have included healthy recipes and tips to avoid back injuries.  
 
Supporting the health of the community 
This special edition of LiveWell also includes our Community Benefit Report. The report details the many ways Genesis supports the health of our community and our citizens.     
Enjoy the spring days and stay healthy.  

Matthew J. Perry
President & CEO