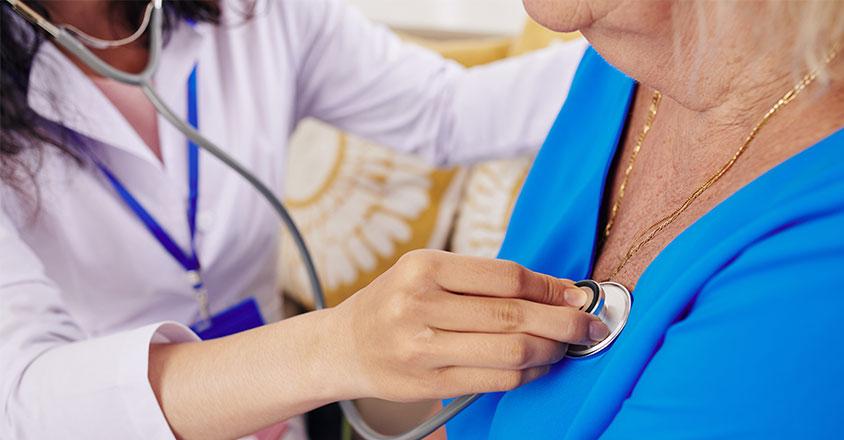 "I thought I had the flu"
Thursday, February 16, 2023
When you think about the warning signs of a heart attack, the first things that probably come to mind are numbness in your left arm and a crushing feeling in your chest, as if an elephant is sitting on it. However, warning signs of a heart attack can vary, especially in women. Sometimes, they can be so subtle, people ignore it, mistaking it for the flu or indigestion.  
Stay safe by knowing the warning signs and calling 911 immediately if you experience them. 
Heart attack warning signs  
Pressure or pain in the chest that gets worse with exertion and better with rest  
Pain in one or both arms, the back, neck, jaw or stomach  

Shortness of breath  

Cold sweats, nausea or lightheadedness  

Indigestion or heartburn  

Dizziness  
Extreme weakness  

Rapid or irregular heartbeat  
Warning signs women often experience
Shortness of breath  

Back or jaw pain  
The best treatment for a heart attack is to prevent it by taking care of your heart. Talk to your doctor about diet, exercise and controlling your risk factors.  
In case you already need heart care, ask your doctor to refer you to one of several Genesis heart care locations. Our Heart & Vascular Institute is at Genesis Hospital in Zanesville and additional offices are in Coshocton, Cambridge and Somerset.  
To learn more, talk to your doctor or visit genesishcs.org/heart.