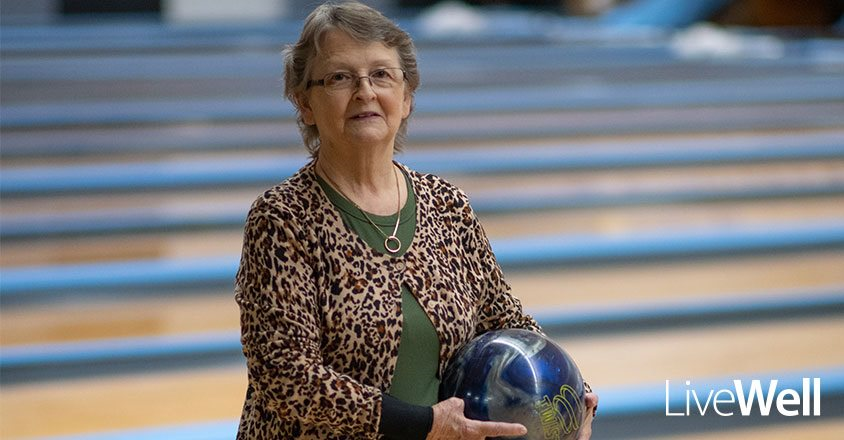 Heartfelt Heart Repair
The hills in Morgan County roll endlessly. 
"Nature's rollercoasters," said Elizabeth Frash, who regularly walks several hilly routes. Still, when she started having trouble breathing and feeling pressure in her chest on her walks, she knew something in her body needed attention.  
Initially, Elizabeth pushed the symptoms aside, as her husband was battling cancer. "I was more concerned with him than taking care of myself. I didn't want to leave his side. However, he knew how important my heart is, and he told me to get it checked," Elizabeth said.  
It's a good thing he did, and an even better thing that she listened. 
Avoiding open heart surgery  
Eight years ago, Elizabeth underwent an emergency open heart surgery to replace two heart valves. Her mitral and aortic valves, which help keep blood flowing in the proper direction, had narrowed severely. That narrowing caused stress on her heart muscle and caused an extreme case of irregular, rapid rhythm called atrial fibrillation. 
"Valves narrowing within heart arteries is dangerous," said Mohammed Ahmed, M.D., Fellowship-trained and Board-certified Interventional Cardiologist at the Genesis Heart & Vascular Institute. "Eight years ago, open heart surgery was the only answer to repair her mitral valve. Today, less invasive, innovative options are available at Genesis, and Elizabeth was a good candidate for the procedures." 
Over time, Elizabeth's replacement valves deteriorated. That's why breathing became difficult as she walked. She needed valve replacements to ensure proper blood flow. 
Duane Pool, M.D., Board-certified in Cardiovascular Disease and Elizabeth's primary heart physician, told her about the minimally invasive cardiovascular procedures that would allow her to bypass a second open heart surgery.  
"Having heart surgery is not something anyone wants, but what were my alternatives? I couldn't go on not being able to breathe and wondering if my heart would keep pumping without proper valves," Elizabeth said. "I was glad there was an option other than open heart surgery." 
Dr. Ahmed and a specialized team performed a transcatheter aortic valve replacement (TAVR) and, later, a transcatheter mitral valve implantation (TMVI). Both procedures involve inserting a catheter in the groin to guide instruments to the heart. Then, the surgical team inserted a new valve without needing to remove the old one. 
Dr. Ahmed said the Genesis team strives to provide compassionate heart care, recognizing that every patient is going through something difficult.  
"Valve repair is a big deal, especially for a patient taking care of someone they love. We want to be mindful of each patient's struggles. The interactions before our procedures help our team learn what's going on in our patients' lives. The relationships formed are real, and the non-invasive procedures are life changers. Together, it's very rewarding," Dr. Ahmed said. 
Elizabeth is walking the hills of Morgan County again. Thinking back on her experiences, Elizabeth said she will continue choosing Genesis for treatment. However, the biggest reason to choose Genesis is the people.  
"Everyone was wonderful," Elizabeth said. "I know they cared about me."