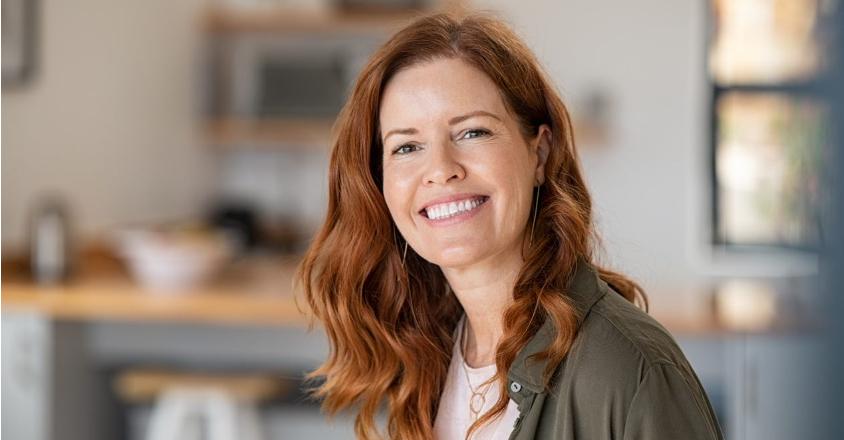 Healthy Hair Care Tips
Is taking care of your hair so frustrating it's making you want to, well, pull your hair out? Hair care can be challenging, especially when it feels like no matter what you try, you aren't seeing results. Ready to stop fighting with your locks? Let's get to the root of the problem. Here are three ways to raise your chances of having a good hair day. 
Tailor your routine 
Hair care isn't one-size-fits-all. How often you need to wash your hair or which hair mask or treatment is right for you will vary depending on your hair texture, lifestyle and genetics. Something that works great for your best friend, or you read about on Facebook might not work well for you, and that's OK.  
Take some time to learn about your hair. Ask yourself: 
What kind of hair texture do you have?  

Is your hair porous? (Does it absorb water quickly?) 

Does your hair tend to be dry or oily?  

Do you like to dye or perm your hair?  

Do you struggle with dandruff or an itchy scalp? 

Is your hair thin or thick? 
Once you have answers, do some research on what works best for you. If you're struggling with a hair condition, be sure to check with your doctor before trying any new products or treatments. 
Maintain a healthy lifestyle 
We know, if you've heard it once, you've heard it a million times. Eating a well-balanced diet impacts all aspects of your body, including your hair. According to Harvard Health, a diet rich in the B vitamins (thiamin, riboflavin and biotin) will keep your hair healthy. 
Protect your hair 
If you like to blow dry, straighten or curl your hair, make sure to use a heat protectant spray to prevent damage and keep your hair silky smooth.  
According to the American Academy of Dermatology Association (AAD), if you're going swimming, make sure to wet and condition your hair before you dive in the pool. Wearing a swim cap can also keep your hair safe from chlorine. 
If you're spending time outside, be mindful of sun damage. Prolonged exposure to the sun can bleach and weaken your hair. 
Genesis HealthCare System's Health and Wellness content conveniently provides accurate and helpful information. Your health history and current health may impact suggestions provided through our Health and Wellness content. Although we hope this information is helpful, it is not a substitute for your doctor's medical advice. Before making any significant changes, please consult your doctor.