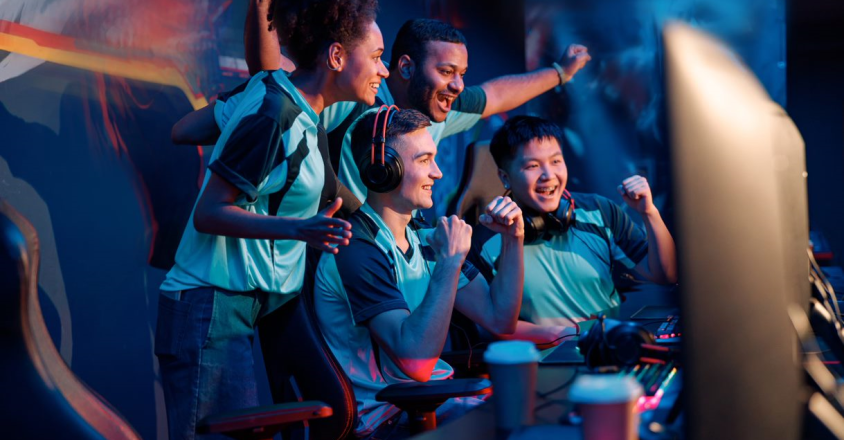 Health Benefits of Games 
Did you know that three-quarters of video game players in the US are adults over the age of 18, according to an Essential Facts Abou the Video Game Industry study? That's right. Video games have come a long way since the popular racing and jumping games of the 1990s. Nowadays, video games come complete with realistic and often beautiful imagery, immersive features and the ability to talk with other players as you game.  
So, this brings us to the real question: Aren't video games inherently bad?  
Not necessarily. Research shows some benefits to gaming for both kids and adults. The collaboration of the video game industry and research scientists can produce games that target goals such as improving reading skills or memory in people with Alzheimer's, according to a study on eric.ed.gov.  
Positive effects on adults 
Improved cognitive control: In a study on the National Library of Medicine website, researchers found that a custom-designed 3-D video game was able to improve the attention and memory of older adults.  
Job skill development: Various studies have found the quick decision-making and hand-eye coordination necessary in video games to be linked with specialized job-related abilities (for example, critical movement for surgeons and pilots). 
Social connection: Video games can help meet people's basic need to feel socially connected with other humans. 
Positive effects on kids 
A wide array of games support student learning in the classroom and at home. An analysis of multiple studies on Science Direct shows educational video games have an overall positive effect on student achievement and their relationship to learning, including: 
Increased motivation to learn 
Kids taking ownership of their learning 
Academic improvement in areas targeted by the game, such as reading or math 
Additionally, a 2013 study on the National Library of Medicine website found that action video games not only helped kids diagnosed with dyslexia improve their reading skills but also served as a preventative tool in reducing the likelihood of developing a reading disorder. The fast speed and high excitement of action video games were found to strengthen visual attention, which can be a challenge for kids diagnosed with dyslexia. Don't forget dyslexia does not just impact kids. Adults live with it too. 
So, are video games inherently bad? Nope. Does that mean you should let your kid play just any game? Or encourage your spouse to play all day? Probably not. It does mean you can do your research and choose games that support your goals and enhance your social life. 
Genesis HealthCare System's Health and Wellness content conveniently provides accurate and helpful information. Your health history and current health may impact suggestions provided through our Health and Wellness content. Although we hope this information is helpful, it is not a substitute for your doctor's medical advice. Before making any significant changes, please consult your doctor.