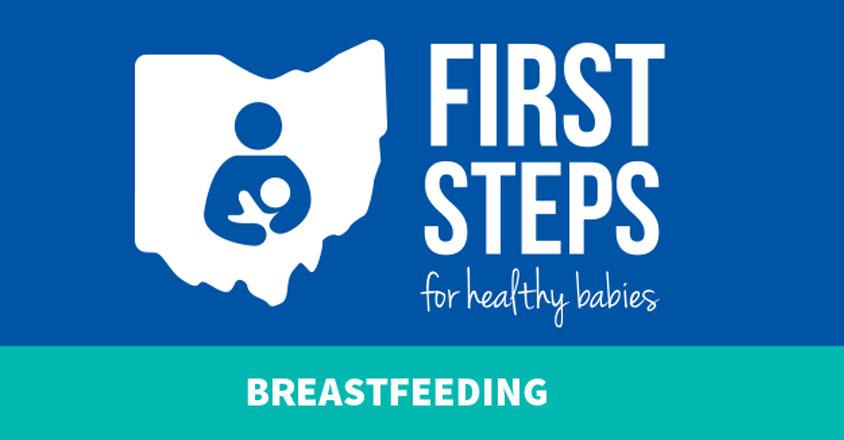 Genesis Recognized for Efforts in Supporting Breastfeeding
Genesis Recognized for Efforts in Supporting Breastfeeding
Earned 5 Stars from Ohio First Steps for Healthy Babies
Zanesville, Ohio (June 24, 2021) – Genesis HealthCare System has been recognized with a 5-star rating for its promotion and support of successful breastfeeding by the Ohio First Steps for Healthy Babies program. The program is a joint effort of the Ohio Hospital Association and the Ohio Department of Health. Genesis earned this recognition by achieving the Ten Steps to Successful Breastfeeding as defined by the World Health Organization and Baby-Friendly USA.
"Our team is honored to receive this recognition of our efforts to ensure babies have a healthy start to life through successful breastfeeding," said Carolyn Blenis, Director of Genesis Women's Services. "We understand the support a new mother receives from our staff can impact her decision to breastfeed. Increasing the number of breastfed newborns can lead to a decrease in future health conditions such as asthma, diabetes and obesity."
The Ohio First Steps for Healthy Babies is a voluntary breastfeeding designation program that recognizes maternity centers in Ohio that promote, protect and support breastfeeding. A star is awarded for every two steps achieved in the program, with five stars being the highest level of achievement.
To learn more about maternity services at Genesis, visit genesishcs.org and select "Women's Care under "Services." To see where other Ohio hospitals rank in the program, visit ohiohospitals.org/ohiofirststeps.
Donate to the Genesis HealthCare Foundation
Make a gift online or call (740) 454-5052 to learn how to contribute to our Genesis HealthCare Foundation.