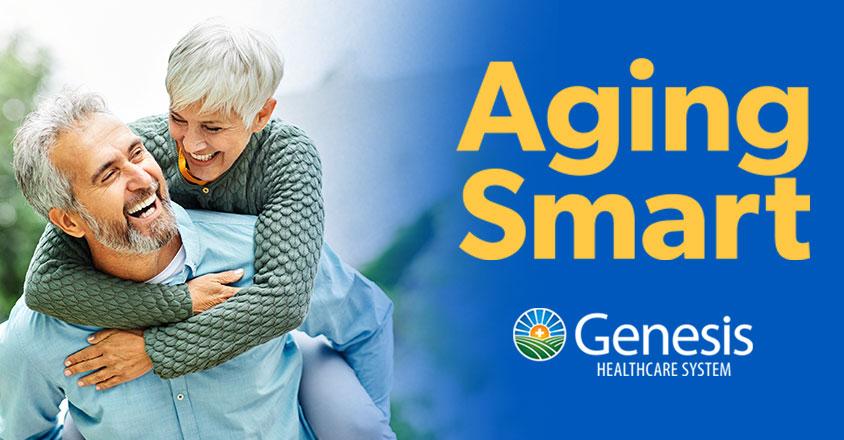 Genesis HealthCare System Offers Educational Series on Aging
Genesis HealthCare System is presenting "Aging Smart," a four-part educational series on mature living to help community members thrive in the second half of life. The series is open to those who want to learn about being prepared for the future with information on community resources and options, either for themselves or for a loved one.
"Aging Smart" will be held June 27, July 25, Aug. 29 and Sept. 26. Each session begins at 5:30 p.m. at North Terrace Church of Christ, 1420 Brandywine Blvd., in Zanesville. 
Topics during the four-part series include:

•    Health, wellness and aging
•    Community resources and volunteer opportunities available
•    End-of-life decision making
•    Advance directives, living wills and healthcare powers of attorney
•    Hospice and palliative care information
•    Health insurance and financial planning information
Attendees will listen to presentations from Genesis and community organization experts and receive a notebook with resources, wellness tips and recipes. Refreshments will be provided. The program costs $20 for the entire series due when you register online. Financial assistance for the registration fee is available for those who qualify. Deadline to register for the series is Friday, June 23. To register or for more information, click HERE.