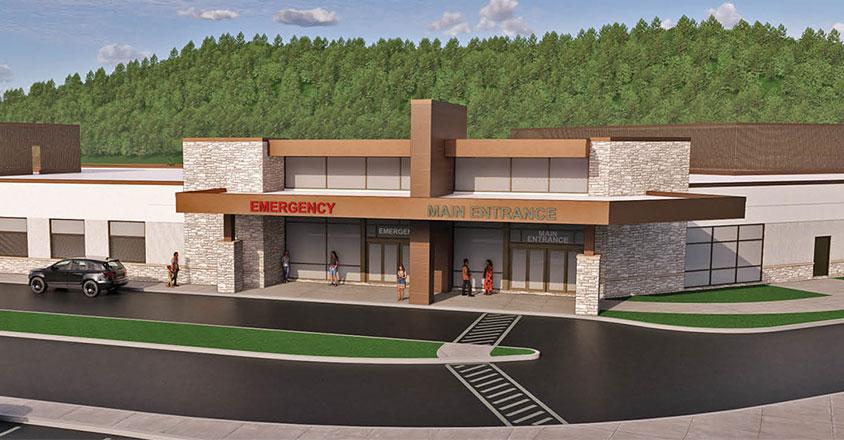 Genesis Coshocton Medical Center - opening early 2023
Friday, July 29, 2022
LiveWell, 25th Anniversary
Construction of the Genesis Coshocton Medical Center is making significant progress. The new facility at 48439 Genesis Drive, Coshocton, will open in early 2023. The Genesis Coshocton Medical Center will bring together 200+ employees, including the region's best:
Physicians
Advanced Practice Providers (Nurse practitioners, physician assistants)
Nurses
Technologists
Support Staff
Comprehensive, high-quality healthcare
Services will include:
Emergency Department open 24 hours a day, seven days a week
Outpatient Surgery Center
Overnight Observation Unit
Imaging: MRI, CT, X-ray, Mammography, Ultrasound
Laboratory
Cardiac diagnostics such as echocardiograms, stress tests and vascular ultrasound
Respiratory Therapy, including pulmonary function tests
Physical, Occupational and Speech Therapies
Medical Office Building – Physician Specialists
Current providers and more are on the way
While the Genesis Coshocton Medical Center is a new addition to the area, Genesis has been providing healthcare to the residents of Coshocton and surrounding counties for decades. Below is a look at the physicians currently taking care of patients in Coshocton. Some of these providers will move into the Genesis Coshocton Medical Center when it opens.
Genesis Heart & Vascular Group (420 DowntownerPlaza, Coshocton)
Genesis OB/GYN Services (410 Main St., Suite A,Coshocton)
Genesis Primary Care (410 Main St., Suite A, Coshocton)
Genesis Urogynecology (420 Downtowner Plaza, Coshocton)
We are also opening another Genesis Primary Care Coshocton office in late summer 2022. This new primary care and internal medicine practice will be in the shopping area near Walmart. Other Genesis services will also be available in this office in the future.
Watch construction as it happens
Want to see the progress of the new Genesis Coshocton Medical Center construction? Check out the camera that captures both a live image of the site and a time-lapse view dating back to the first days of construction. Visit genesishcs.org/coshocton for the camera views and more.
Community focused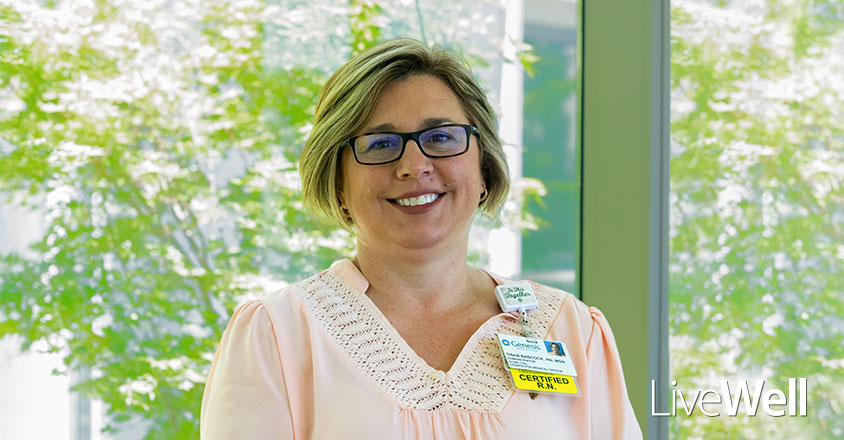 Twenty-five years, a breadth of experience and one ambition.
To care for her community.
Tisha Babcock started at Genesis HealthCare System in 1997 as a nursing tech while still in college. Over the past quarter of a century, she held positions at Genesis in critical care, heart and vascular, nursing support services and pulmonary before becoming the Coshocton Facility Administrator for the new Genesis Coshocton Medical Center scheduled to open in early 2023.
"I am honored to be associated with the Genesis Coshocton Medical Center," said Tisha. "My family attends church in the Coshocton community, so I am very connected to the area. By opening the center, we will provide quality medical care for emergencies, therapies, surgeries, testing and access to specialists. Although Genesis Hospital is not far away, being even closer to home makes a huge difference when minutes count in an emergency."
When asked why she remained with Genesis for so long, Tisha said, "There was never a reason to leave. Genesis thrives on relationships that are part of the foundation for small towns. The attitude of caring for each other starts in homes and spreads to neighborhoods and into Genesis. It is a way of life. A patient is always someone's relative or friend. So, there is always a need to provide the best care.
"Due to community support, Genesis has emerged among the nation's leaders in healthcare technology. Our teams have access to the latest equipment. When you combine our technology with our culture, I am where I am supposed to be and where I can make a difference," said Tisha.