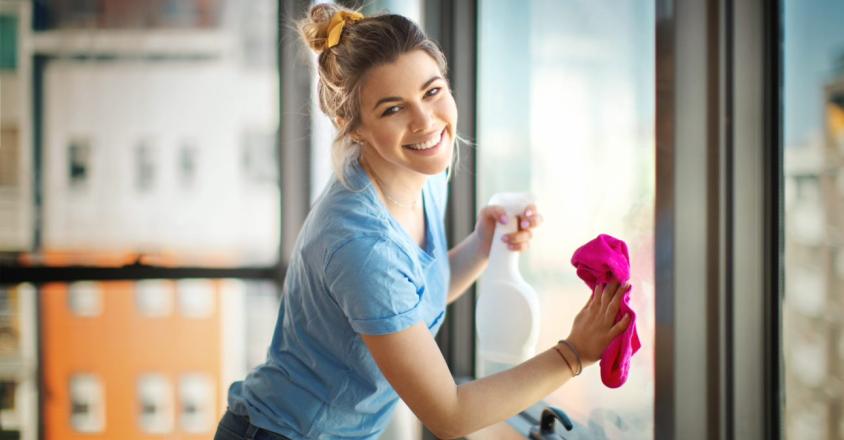 Cleaning is Good for Your Mental Health
We know physical activity is good for your mental health, but it turns out that so is a clean environment. And no, your mother didn't call to have us write this article. Check out how keeping your living space clean can help you keep your cool. 
Destress by cleaning your mess 
A 2015 study from the University of Connecticut found that when people are stressed out, they tend to clean more because it gives them the feeling of control. When you're working on a repetitive task like washing the dishes, you can zone out and zone in at the same time. You can let your body go on autopilot to complete the chore. That can help calm your nervous system. At the same time, you can fill your mind with positive thoughts. By the time the dishes are done, you'll have more control over your stress.  
Clutter leads to procrastination 
Clutter can be extremely distracting. So much so that a 2017 study reveals that clutter in living spaces leads to high levels of procrastination. When your house is messy, you're more likely to get behind on your tasks which can lead to negative feelings.  
Tips to keep your house clean 
It's easy to get behind on your weekly chores. One play date with your child's friends can turn your home into a construction zone. It may sound corny, but getting a cleaning schedule together can help keep you on track. It's less overwhelming to clean one room at a time.  
---
Ready to get healthy?
Sign up for our digital newsletter to receive health tips, recipes, success stories for inspiration and information about new doctors to help you on your journey to better health.
Genesis HealthCare System's Health and Wellness content conveniently provides accurate and helpful information. Your health history and current health may impact suggestions provided through our Health and Wellness content. Although we hope this information is helpful, it is not a substitute for your doctor's medical advice. Before making any significant changes, please consult your doctor.