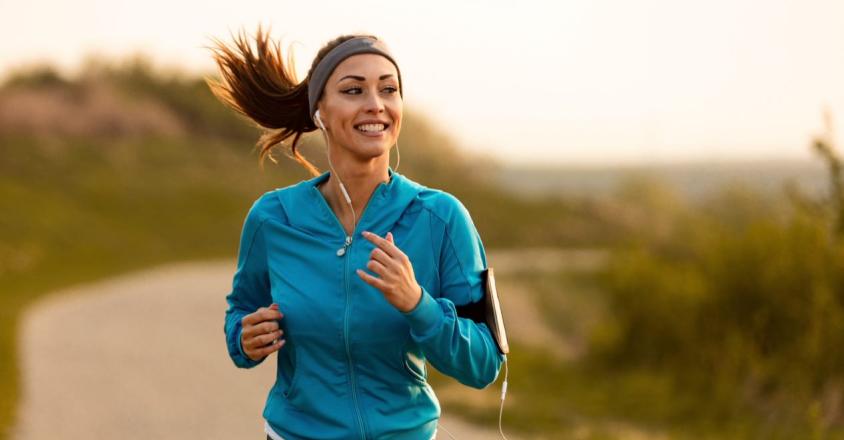 Choosing the Right Workout Clothes for You
There's nothing like new workout clothes to put you in the mood to hit the gym or go for a run. Not only are our workout clothes a reflection of our personal style, but they can also make us feel more confident and motivated to get active. 
While it's easy to focus on how we look and feel in our clothes, when it comes to gym apparel, it's also important to make sure they're practical for our favorite workouts.  
Wearing the right clothing for your workout can help you: 
Stay comfortable  

Prevent injury 

Regulate your body temperature 

Maximize your workout 
So, next time you go shopping for new gear, ask yourself these two questions before you head to the checkout line. 
Will I feel comfortable in this clothing during my workout? 
Wearing clothing that is a little too tight or too loose may not be a big deal when you're out running errands, but when you're working out, it can cause issues. 
When trying new clothes, shop with your preferred workout in mind. Are you biking? Strength training? Just going for a casual stroll with your dog? Your chosen activities will determine what clothes you need to purchase for a safe, comfortable workout.  
According to the National Library of Medicine, loose-fitting clothing is a great choice for activities like walking, gentle yoga, strength training and basketball. If you prefer activities like running, biking, swimming or advanced yoga/Pilates, stretchy and form-fitting clothing may work better. You may need a few different styles of clothing depending on which workouts you like best. 
If you're looking at shoes, choose a shoe that matches your activity. Choosing a shoe specifically for running, walking, or strength training will keep your feet from hurting after your workout.  
Not sure which workout is right for you? Check this article on our blog to learn more. 
Will this clothing keep me from getting too hot or cold during my workout? 
Making sure you don't overheat or freeze during your workout is important for staying safe. Choose sweat-wicking fabrics to keep yourself cool. Cotton should be avoided because it does not dry quickly and can leave you feeling damp and uncomfortable. 
It's important to consider seasonal changes as well. Make sure to purchase clothing that can be layered easily if you'll be working out in colder temperatures. If you're exercising in warmer temperatures, make sure to choose clothes that keep you cool and protect you from the sun. 
Genesis HealthCare System's Health and Wellness content conveniently provides accurate and helpful information. Your health history and current health may impact suggestions provided through our Health and Wellness content. Although we hope this information is helpful, it is not a substitute for your doctor's medical advice. Before making any significant changes, please consult your doctor.