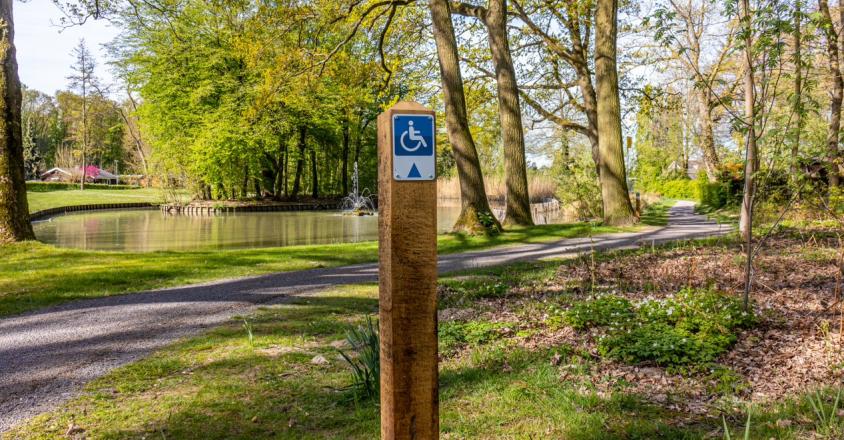 The Call of the Wild
Outdoor recreation areas are increasingly making it easier for individuals with disabilities to enjoy the great outdoors. There are a couple of reasons for that. According to research conducted by the National Center on Accessibility (NCA), 26% of adults and 40% of people over 65 in the U.S. have a disability. This could be a visual, auditory, cognitive, or mobile disability. That's roughly 65 million Americans, nearly half of whom visit national parks each year. That's a lot of people answering the call of the wild.  
And well they should. Studies show that even five minutes of outdoor activity and sunlight boosts mood and decreases depression and anxiety in just about everyone. People with disabilities who participate in outdoor recreation programs exhibit more self-confidence, better goal setting and stress management skills and are better at developing interpersonal relationships. A study featured in the Therapeutic Recreation Journal, 23(3) found that people without disabilities tended to have more positive impressions and greater acceptance of people with disabilities after spending time with them outdoors.  
So, if you're one of the 1 in 4 adults with a disability or limited mobility and want to continue wildlife watching, fishing and camping, research national, state and local parks and organizations like NCA. Because most parks are funded with federal, state or municipal funds, they are required to follow the American with Disabilities Act and provide accessible areas at each park. Many also have paved trails and accessible events listed on their websites. Finally, don't hesitate to call around and ask about special programs for individuals with disabilities. There are programs for water skiing, climbing, kayaking, hunting and more. Once you find your passion, get out there and enjoy the wild side.  
Genesis HealthCare System's Health and Wellness content conveniently provides accurate and helpful information. Your health history and current health may impact suggestions provided through our Health and Wellness content. Although we hope this information is helpful, it is not a substitute for your doctor's medical advice. Before making any significant changes, please consult your doctor.