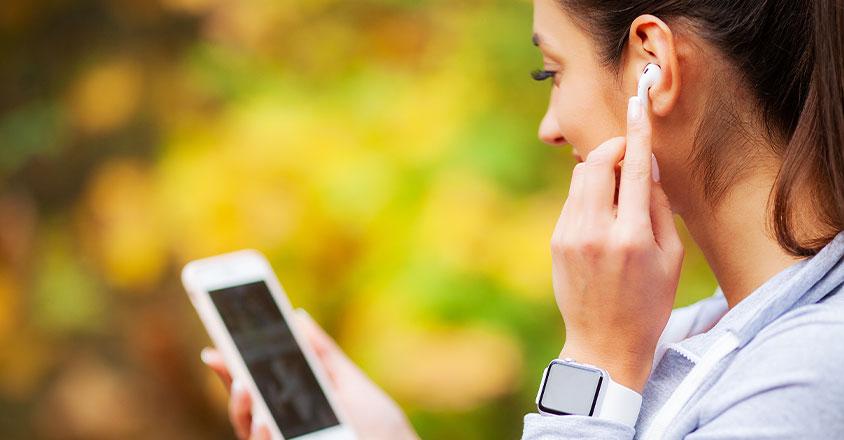 Boost your workout with music
It is common to search for ways to boost your workout. Supplements, new shoes, clothes that make sweat disappear, a new diet or routine are all common things to consider when you want to log a few more miles or decrease your split time. But have you considered music? 
Think about when the gym plays your favorite song or shuffle plays an old favorite song you haven't heard in a while. Do you feel a rush of energy? Suddenly you feel like your feet glide along the treadmill … this might not be your imagination. Numerous studies have explored the impact of music while exercising. The results are still inconclusive. However, there is evidence to support the claim that music improves physical output.  
According to a study on the National Center for Biotechnology Information website, music tempo impacted how fast and far participants ran on a treadmill without increasing fatigue. Essentially saying your favorite song at the right beats per minute will let you increase your distance and speed while on a treadmill without being more tired than usual. Awesome.  
Exactly why you can exercise better with certain music is not yet fully understood. One study on the Oxford University Press by Altenmuller and Schlaug concludes your favorite music can cause an increase in serotonin, the natural chemical that makes us happy and feel good. This is supported by a study on Psychology of Sport and Exercise that also states music can improve our mood and performance.  
So, before investing in shoes, expensive clothes or a fad diet, grab some headphones, make a playlist and cut loose on your treadmill. If you do this at the gym, please consider not singing along out loud. 
Enter for a chance to win one of four $25 gift cards
Every Tuesday and Thursday, we post one piece of wellness information on our website and promote it through our Facebook page. In August, everyone 18 and older who responds to the "useful" question at the end of the wellness information will receive an entry into a drawing for one of four $25 e-gift cards. One entry per person per piece of content.  We will announce winners on September 1 and send the e-gift card via email. Genesis employees are not eligible for the drawing.
Complete the form below to enter!
Genesis HealthCare System's Health and Wellness content conveniently provides accurate and helpful information. Your health history and current health may impact suggestions provided through our Health and Wellness content. Although we hope this information is helpful, it is not a substitute for your doctor's medical advice. Before making any significant changes, please consult your doctor.