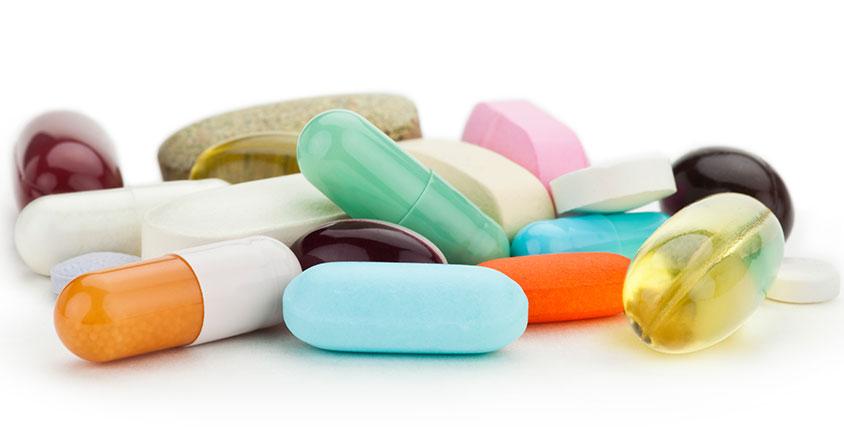 The A, B, Cs (and D, E and Ks) of vitamin supplements
Thursday, September 9, 2021
No matter who you are, and no matter what your age, your body requires 13 different vitamins for overall health and to promote proper functioning. These include vitamins A, B (which include the vitamins thiamine, riboflavin, niacin, pantothenic acid, biotin, B-6, B-12 and folate) C, D and K.  
All these vitamins have specific jobs — and if you don't get enough of them, you could develop issues. For example, not enough B-12 could make you anemic. Not enough vitamin E could lead to issues with your nervous system. And shorting yourself of vitamin D could cause bone abnormalities. Is a vitamin supplement the way to avoid these problems? 
The supplement aisle at most supermarkets is bursting at the seams with an enormous variety of single vitamins and multivitamins, from A to Z. Capsules. Powders. Gummies. Tablets. Some for men, some for women. Some for pregnant women, some for children and some that include minerals as well.  
Frankly, it's overwhelming. 
Do you need to purchase a cupboard full of vitamins? Or will a single multivitamin do the trick? How can you be sure your body is getting all the vitamins it needs in the first place?  
Take a deep breath and put your mind at ease. According to the National Institutes of Health, if you eat a well-balanced diet and get enough exposure to sunlight, you should be getting all the vitamins your body needs. (Your body also produces vitamins D and K on its own.)  
Not sure if your diet would make the cut? According to the Centers for Disease Prevention and Control (CDC), a healthy diet should: 
Focus on fresh fruits, vegetables, whole grains, and fat-free or low-fat milk and milk products 

Include lean meat, poultry, fish, beans, eggs, and nuts 

Low in saturated fats, trans fats, cholesterol, salt and added sugars 
If your diet seems like it's falling short, here's a tip. "Take the money you could be spending on supplements and purchase more fresh fruits and vegetables instead," said Sarah Brauning, a registered and licensed dietitian with Genesis Diabetes & Nutrition Education. "You'll still get the vitamins you need, and you'll get to enjoy the taste as well."   
Finally, consider your overall wellness. For example, do you have an existing health issue, such as anemia? Are you overweight or obese, which might mean you don't get the proper nutrition from your diet? Then you might benefit from a vitamin supplement. If that's the case, save time and spend your money wisely by first asking your doctor about the type of vitamin supplement that might be right for you. 
Genesis HealthCare System's Health and Wellness content conveniently provides accurate and helpful information. Your health history and current health may impact suggestions provided through our Health and Wellness content. Although we hope this information is helpful, it is not a substitute for your doctor's medical advice. Before making any significant changes, please consult your doctor.