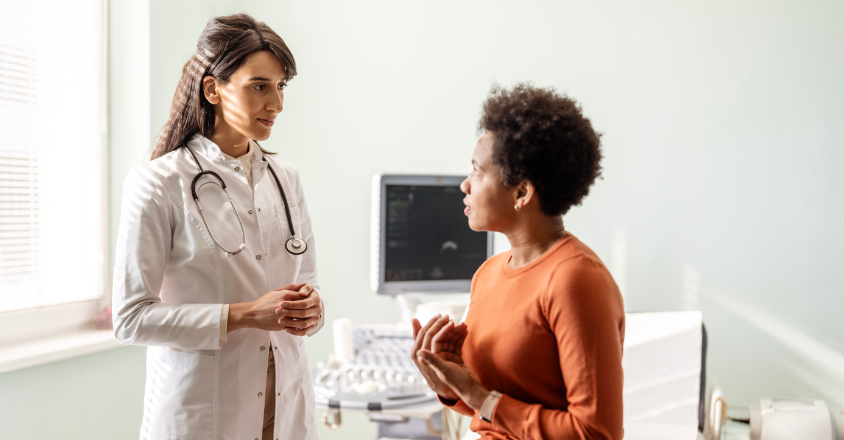 Urogynecology
Genesis Urogynecology offers specialized women's healthcare close to home.
Urogynecology is a specialized field of gynecology that deals with female pelvic medicine and reconstructive surgery. Urogynecologists handle issues related to the pelvic floor and bladder. This includes overactive bladders, weak pelvic muscles, reproductive issues, and bladder or rectal incontinence (the loss of control when going to the bathroom) and other gynecological issues.
Diagnoses treated:
• Female urinary incontinence
• Female voiding dysfunction
• Urinary retention
• Fecal incontinence
• Pelvic organ prolapse
• Painful bladder syndrome
• Recurrent urinary tract infections
• Female sexual dysfunction
• Chronic pelvic pain
• Dyspareunia
• Fistula with genital tract
• Urethral diverticulum
• Vulvar problems
Procedures:
• Mid-urethral slings
• Traditional bladder neck slings
• Retropubic procedures
• Colpocleisis
• Traditional vaginal approach for prolapse
• Traditional abdominal approach for prolapse
• Hydrodistension
• Interstim
• Vesico-vaginal fistula repair
• Recto-vaginal fistula repair
• Catheter placement: suprapubic and ureteral
• Complicated hysterectomies
• Sling reversal
• Foreign body removal including mesh
• Uretherolysis
Make an appointment with Genesis Urogynecology
Call 740-454-5678 to schedule an appointment with Genesis Urogynecology.
Learn more with the Sounds of Good Health Genesis Podcast:
"Getting Help for Incontinence" - If you're too afraid to ask about urinary and fecal incontinence, hear the answers to your questions from Genesis Urogynecologist, Dr. Mitesh Parekh. Listen Here.