Family Spotlight
The Bowman family
In January 2023, Tim Bowman and his siblings were faced with the heartbreaking task of finding end-of-life care for their father.
They found what they needed, and more, right in their own backyard at Morrison House, Genesis HealthCare System's inpatient hospice facility.
Tim told us how the care his father received at Morrison House helped further honor the man he called Dad - and his best friend.
The Hartsock Family
Bob Hartsock always knew he would pass away at 90 years old. His family protested whenever he brought it up. However, he was right. "We would get mad at him for saying that all the time, and by golly, he was 90 when he passed," said his wife, Lynn.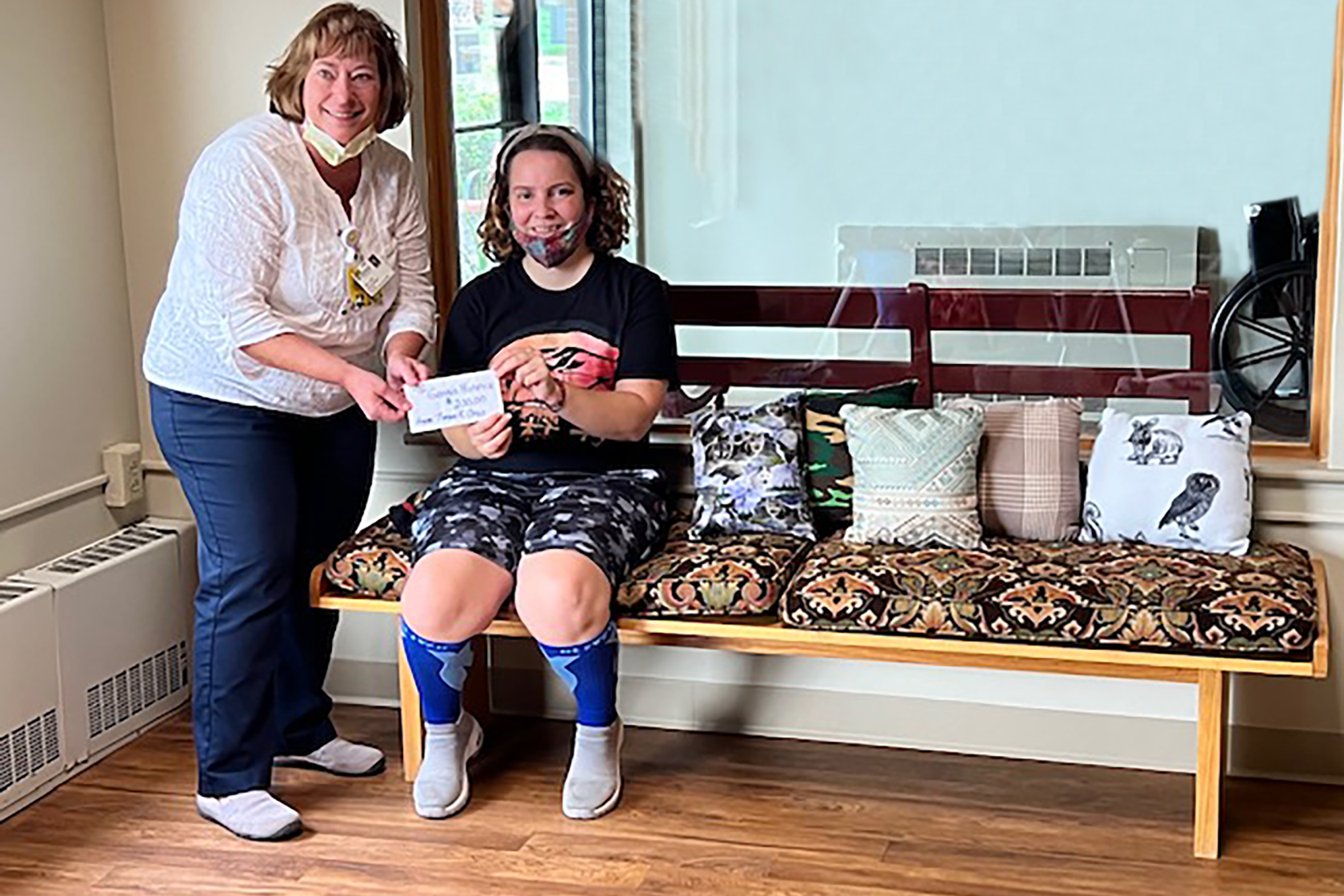 For years, Bob dealt with heart issues. In 2021, he began to decline and was in and out of the hospital for several months. Sometimes he would go to a local nursing home for treatment, but each time he would improve enough to come home and receive palliative care. 
When the doctor told them Bob's heart could no longer keep the fluid off his lungs, their palliative care nurse suggested that Bob move to a hospice facility for continued end-of-life care. Bob had hoped to remain in their home, but Lynn and her daughter knew they couldn't manage the increased level of care he needed. Their palliative care nurse talked to Bob about the challenges of his worsening condition until he felt more comfortable with the move. 
"No matter how prepared you think you are, moving to a facility for end-of-life care is difficult," said Lynn. "It's difficult for the patient and for the loved ones who wish they could honor the patient's wishes. The palliative program nurse understood that and helped us all."
They chose Genesis Hospice and Bob was cared for at Morrison House, Genesis HealthCare System's inpatient hospice facility for symptom management. 
Morrison House was close to home for the Hartsocks, comfortable and quiet. As nature lovers, Bob and Lynn were delighted his room had a big, beautiful picture window where they could watch the cardinals and blue jays flitting around the trees outside. 
During his stay, Bob received medication, and after years of pain, his family was relieved to see he was comfortable. "It was so nice to see him peaceful and happy," said Lynn. Bob relaxed and slept. He held his family's hands and would open his eyes from time to time to see his loved ones and gaze out the window. 
"He wasn't alone," said Lynn. "He knew we were there." 
Lynn recommends palliative care and hospice services at Genesis. She found their suggestions and instructions helpful during the decision-making process."We're very fortunate to have a hospice like this," said Lynn. "Everyone in the family felt comforted by everything." 
The Hartsocks enjoy spending time together making crafts and selling them at craft fairs and art shows. They often donate some of their proceeds to causes that are important to them. Genesis Hospice was honored to accept a donation in Bob Hartsock's memory from his grandaughter (pictured above).
Supporting Health Care in Our Communities
The Genesis HealthCare Foundation is here to promote charitable support for Genesis HealthCare System.