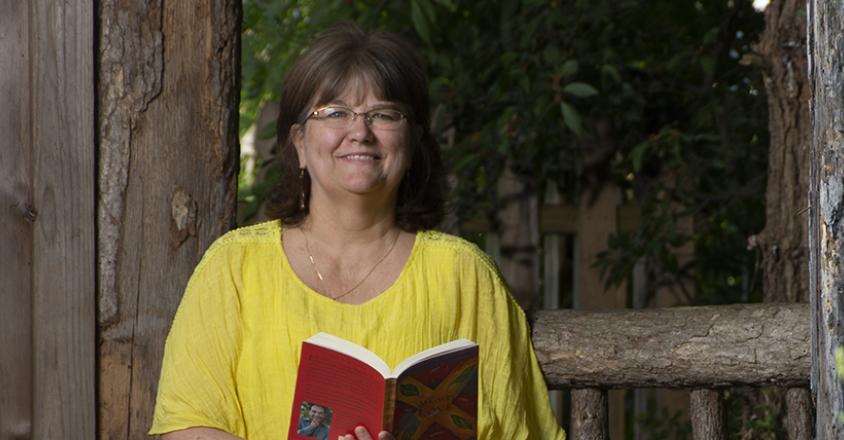 Patient With Prediabetes Lowers A1C With Education
Friday, October 25, 2019

|
4-week education classes for prediabetes, diabetes
Donna Taylor knew she had poor eating habits and that she could be at risk for developing diabetes. The Zanesville woman has a family history of diabetes. Her father was diabetic and required insulin injections and her paternal grandmother was diabetic and lost her sight.
Even so, Donna admitted that she was in denial. "I fooled myself into believing that I didn't really eat that much. I drank water instead of pop, and I thought gaining weight was just a part of getting older," she said.
The wake-up call came when A1C tests, taken during checkups to her family doctor, steadily started increasing. A1C tests measure blood glucose levels over three months and 5.7 percent or less is normal. Donna's levels reached 6.4 percent in about nine months. "The doctor told me I was prediabetic. All I heard was 'diabetic' – I didn't hear the 'pre.' I was at the danger level and it scared me."
Learning the health risks associated with high blood sugar
Donna knew she had to change her habits. She immediately enrolled in diabetes self-management education classes at Genesis. In the six-week class, Donna learned ways to improve her health including reducing food portions, limiting salt and cutting sugar consumption.
"Before taking the diabetes education class I didn't realize the consequences of overindulgence in sugar and what it was doing to my body," Donna said. High blood sugars can increase the risk of hardening of the arteries (atherosclerosis) and heart problems, eye problems that can lead to blindness, circulation and nerve problems, and kidney disease and kidney failure.
Emotional eating can be harmful to your health
Donna learned the impact her habits were having on her health. "I was in a bad place in life. I ate to feel better. I would eat sweets, chocolate, cookies, potato chips … in front of the TV … by myself. I knew I was eating poorly, but I thought I deserved to feel better – in the moment." The momentary lapses took a toll on Donna's body, and she decided to make changes after seeing her A1C levels. "I'm a numbers person," said Donna, who is an administrative assistant, in the accounting department at Genesis HealthCare System, "and the numbers didn't lie."
Diabetes counseling that is easy to follow and understand
Donna's advice is to recognize poor eating habits and learn ways to improve. What would have happened if Donna hadn't taken the diabetes education classes and changed her ways? "I might have still been using sugar as the drug of choice," she said.
"The diabetes educators at Genesis listen to you, answer questions and present the health information in an easily understandable way." The diabetes education helped Donna avoid developing diabetes. "I'm eating healthier, and I am happy my A1C is getting lower. Be honest with yourself and take action to learn more about how to improve your health," she said.
Warning signs and symptoms of diabetes
What is prediabetes? It's a warning sign that you're at risk for getting type 2 diabetes. It means that your blood sugar is higher than it should be, but not high enough to be diabetes. A1C tests between 5.7 to 6.4 percent are considered prediabetic.
Most people with prediabetes don't have any symptoms. But if you have prediabetes, you need to watch for signs of diabetes, such as:
Blurred vision
Feeling very thirsty
Frequent urination
Hungry, more often than normal
Unintentional weight loss
Diabetes Self-Management Education Program
Genesis is one of the few health care systems in the area providing the Diabetes Self-Management Education Program. The program is recognized by the American Diabetes Association (ADA) as providing quality self-management education and is offered mornings, afternoons or evenings. Call (740) 454-4568 to schedule the self-management education program.
Join our diabetes (and prediabetes) exercise program
There's a special exercise program at the Genesis Physician Pavilion for anyone who has Type 1 or 2 diabetes or is prediabetic. Your friends and family may join the program at the same price if coming as a support person or an exercise buddy. Call (740) 454-4336 or 866-351-6688 to register. The cost is $60 for a 16-class session, and financial aid is available.
Diabetes Neighborhood Watch
You can learn more about the basics of diabetes self-care, feel the support of others, or share your knowledge with your community in the Diabetes Neighborhood Watch. This free, interactive, hands-on program will have rotating topics and is locally based. Meetings are in Crooksville, New Concord, Zanesville and McConnelsville. For more information, call (740) 454-4568.