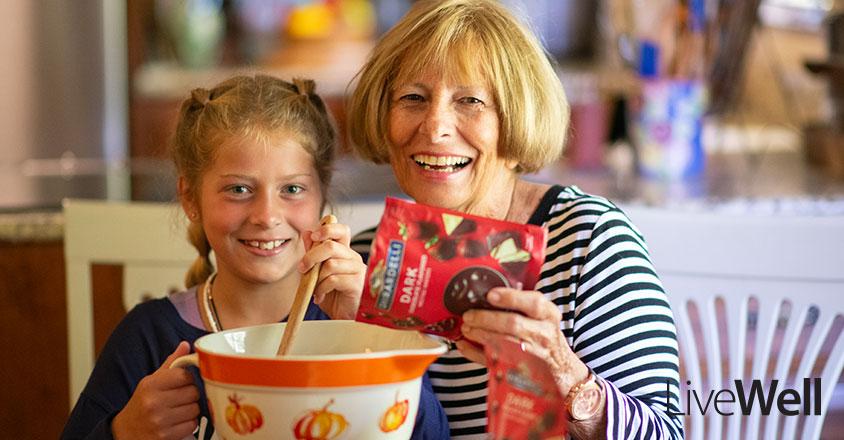 Check-up: A widowmaker heart attack leads to more family milestones
Monday, November 6, 2023

|
Tami Swope walked into the Genesis HealthCare System Emergency Department (ED) on Nov. 8, 2018, and learned she was suffering a heart attack. Her left anterior descending artery (LAD) was 100% blocked. The LAD is the most important artery in the heart, and an attack like Tami's is often referred to as a widowmaker.
The medical team from the ED and Genesis Heart & Vascular Institute stabilized Tami. Then they took her to surgery to insert a wire through her clogged artery so they could inflate a tiny balloon and clear the blockage. Next, they inserted two small tubes called stents where the blockage was to keep blood flowing.
Crisis averted.
Life after a heart attack
Tami lost eight days due to her heart attack. She decided she didn't want to lose another day.
Abdulhay Albirini, M.D., a Fellowship-trained and Board-certified Interventional Cardiologist at the Genesis Heart & Vascular Institute, met with Tami for follow-up care and advised her to attend the Genesis Cardiac Rehabilitation Program.
"The Cardiac Rehab Program gave me the tools I needed to recover and stay healthy," said Tami. "They helped me regain my strength and endurance, scheduled testing for me, helped with my medications and advised me on a diet and exercise program."
Tami credits the Cardiac Rehab Program for doing more than getting her back on her feet. Due to their guidance and her determination, she is back on the links golfing with friends. She also supports the community by volunteering at festivals and golf outings and routinely attends her grandchildren's sporting events.
"Tami had a severe heart attack," said Dr. Albirini. "However, she had a lot more she wanted to do, so she followed our recommendations. She has recovered and is actively enjoying life."
Living the life she wants
It has been five years since her heart attack, and Tami is going strong. She follows the advice from the Cardiac Rehab Program and keeps her routine checkups with Dr. Albirini.
Recently she celebrated with her family as her first grandchild graduated high school. She plans to be there for each of her grandchildren's graduations. The same goes for holidays, family reunions and more. From summer golf days to baking snacks for grandchildren, Tami is soaking up milestones and memories with her family.
"I'm grateful for Genesis extending the time I have with my family and friends," said Tami. "I am also thankful for the Cardiac Rehab Program for enabling me to live an active life, which to me, is the best life."
The not so secret to success
Tami Swope credits the Genesis Heart and Vascular Cardiac Rehab Program with her successful and continuing recovery from a 2018 cardiac arrest.
The program is a safe way to bounce back after a heart attack, open-heart surgery or balloon angioplasty.
The focus of rehab education is understanding the causes and effects of heart disorders. Dietitians, pharmacists, exercise physiologists, behavioral health counselors and registered nurses help patients understand heart disease, its risk factors and what patients can do to  
change their risks.
Another goal of the program is to reduce stress, anxiety and depression. Group sessions enable patients to share experiences, concerns, challenges and victories and gain support from others who understand how they feel.
A personalized exercise program is created for each patient. Patients exercise under the watchful eye of staff with ECG and blood pressure monitoring when they first enter the program.
As strength, endurance and range of motion improve, patients progress toward maintenance exercise. Exercise physiologists can work with patients and monitor their progress.
Tami continues to attend exercise classes several times a week, keeping an exercise journal that is now five years old. The food journal that she started in the program continues, too.
Genesis Heart and Vascular Rehab is located in the Genesis Physician Pavilion at 945 Bethesda Drive in Zanesville. Call 740-454-4336 to make an appointment and learn more about our cardiac rehab offerings.