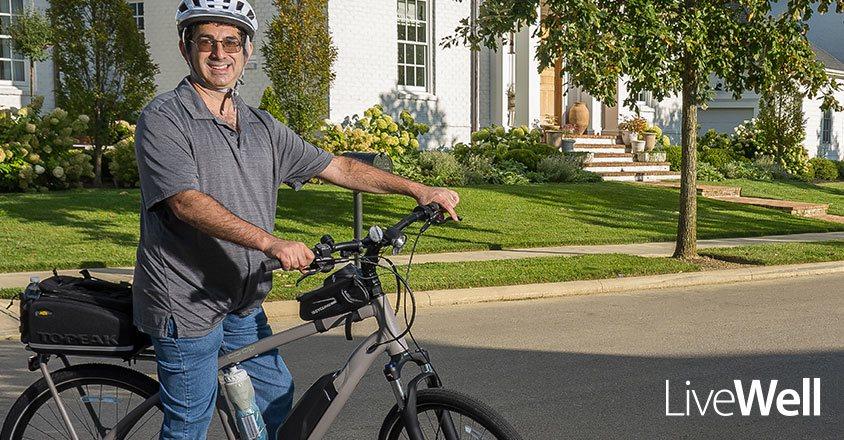 Injections Help Cervical Dystonia Patient
Friday, October 28, 2022

|
In 2012, Bernie Schubach was diagnosed with cervical dystonia. The painful attacks left his neck scrunched and made it difficult to do basic tasks. Bernie said, "It's physically tiring when cervical dystonia isn't properly treated. I had to use a lot more energy. There was also a social stigma that came with it. When my neck scrunched, it left my head tilted." 
Cervical dystonia is the result of abnormal muscle tone. Your central nervous system suppresses your muscle tone, but when the signal your brain sends to the muscle gets disrupted, it can cause erratic muscle firing. That means the muscle will hurt even if you didn't do anything. With cervical dystonia, it's specifically the muscles in your neck that hurt. 
Bernie's neurologist at the time recommended he get Botox injections to help with the attacks. Since then, he has received injections every three months. 
While cervical dystonia is not curable, Botox injections are a way to keep attacks at bay. 
"When my neurologist left, they couldn't find anyone else to do the injections for me. That's when I started seeing Dr. Wang. I liked that he used EMG guidance. My previous neurologist didn't use it," said Bernie. 
Providing precision care 
"At Genesis, we use electromyographic (EMG) guidance for Botox injections. This allows us to find the muscle firing abnormally and inject the Botox directly into it," said Even Wang, M.D., Fellowship-trained and Board-certified Neurologist at the Genesis Neuroscience Center. 
"Genesis is great because it's not too far away. I live in New Albany," Bernie said. "The team at Genesis makes it easy to get the care I need. I've never had a problem with refills, and they're always helpful with reimbursement for the Botox Savings Program. It's very convenient." 
"Botox helps manage cervical dystonia, but it can also help with spasticity, post-stroke care and migraines," Dr. Wang said. "It's important to know that Botox and cosmetic fillers are different. Botox injections use botulinum toxins. While Botox is used to reduce wrinkles, it works by blocking the signal between the nerve and the muscle. This causes the muscle to relax and helps with attacks. Fillers add volume to the injected area but don't have the same medical effect. 
"Bernie has been doing great, and the Botox injections have helped him be stable," said Dr. Wang. 
Bernie's life is easier with the Botox injections. He loves to go on bike rides with his wife Jaime. Bernie and Jaime have a full house. "We have two kids, three dogs and three birds," Bernie said. "Botox injections have helped reduce the energy it took for me to perform basic tasks." 
 Learn more at genesishcs.org/neurosciences.