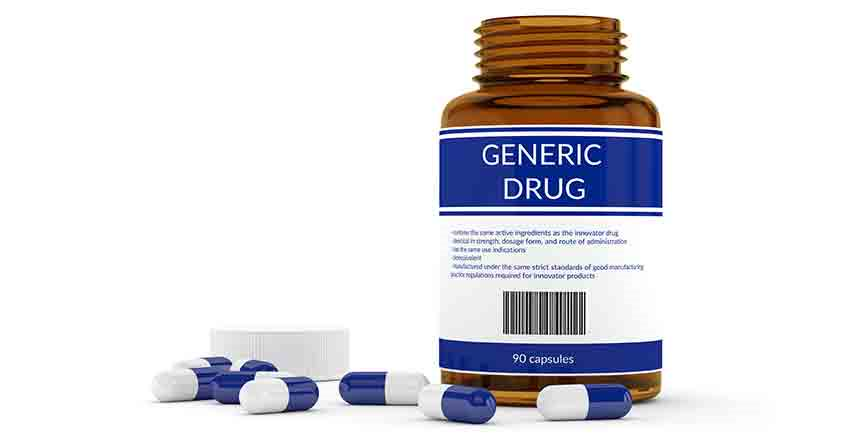 Wellness Seeker Brand vs Generic Drugs
Thursday, December 8, 2022
Is generic equivalent?  
We all have favorite brand items we're willing to pay more for because we believe they are better than the off-brand options. Maybe there is a slight variation in our preferences for ketchup, cream cheese or tissues. When it comes to medications, the quality, safety and strength of generics are equivalent to brand.   
See below for more information on how brand and generic drugs are the same and differ. 
Generic: 
Nearly 8 out of 10 prescriptions filled in the U.S. are for generic drugs  

Equivalent amounts of the same active ingredient(s) as brand name counterpart 

Must look different from brand name counterpart due to trademark laws 

Works in the same amount of time as brand name counterpart  
Brand name: 
80-85% more costly 

Pays for up front research costs, that created the drug from scratch 

Patent protected for several years before the generic equivalent is allowed 

Every brand name drug does not have a generic equivalent 
Enter for a chance to win one of four $25 gift cards
Enter for a chance to win one of four $25 e-gift cards. Every Tuesday and Thursday, we post one piece of wellness information on our website and promote it through our Facebook page. To enter, you must be 18 years of age or older and respond to the "Useful" question at the end of the wellness information. Be honest, if it was not useful, tell us, it will not impact your odds of winning. One entry per person per piece of content. Genesis HealthCare System employees are not eligible. On the first Monday of the months of January - June 2023, we will draw four winners for the previous month and post on our Facebook page and notify them through email. Complete the form below to enter!
Genesis HealthCare System's Health and Wellness content conveniently provides accurate and helpful information. Your health history and current health may impact suggestions provided through our Health and Wellness content. Although we hope this information is helpful, it is not a substitute for your doctor's medical advice. Before making any significant changes, please consult your doctor.