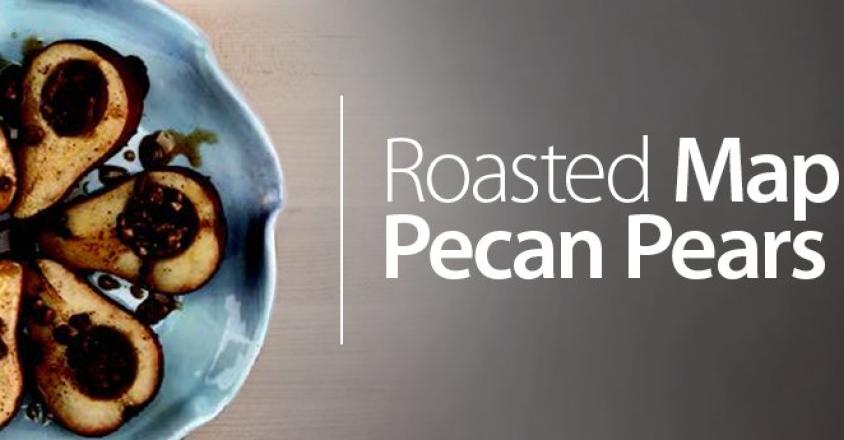 Roasted Maple Pecan Pears Recipe
Friday, February 22, 2019
Pears are packed with antioxidants, fiber, vitamins and minerals and will have your home smelling like fall in no time!
Ingredients
(Serves 8)
4 medium firm pears, preferably Bosc
½ cup maple syrup
½ tsp cinnamon
¼ cup finely chopped pecans
Directions
Preheat oven to 350 degrees. Quarter the pears length- wise, and remove the cores and stem ends. Arrange in a 9-by-9-inch nonstick baking pan. Combine syrup and cinnamon and drizzle over the pears, then scatter the pecans over the pears. Bake until the pears are tender but not overcooked, 25 to 30 minutes. Stir the mixture well about 15 minutes into the baking time. Cut into 8 even squares. 
(Recipe courtesy of James F. Loomis, MD, MBA, Medical Director, Barnard Medical Center.)
Nutritional information
Per serving ½ pear
Calories 122
Fat 2g
Cholesterol 0 mg
Sodium 3 mg
Carbohydrates 26.4 g
Fiber 3 g
Protein 2.4 g
Sugar 19.9 g
Potassium 150 mg
Download the recipe
Love the recipe? Download the recipe: Roasted Maple Pecan Pears (PDF)