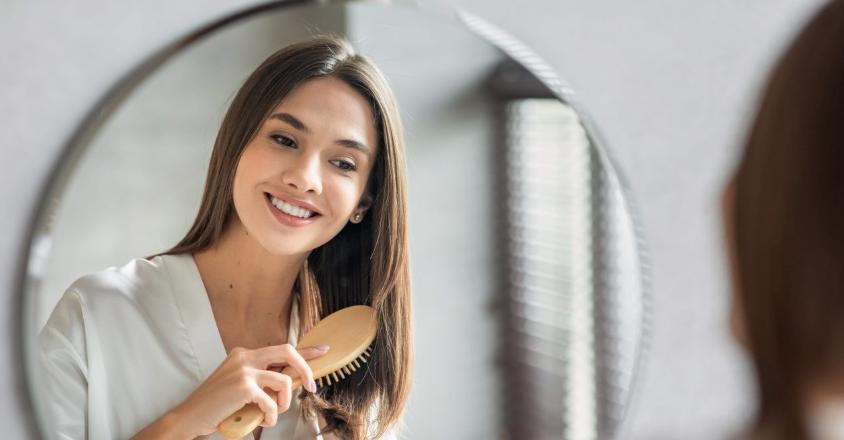 (Quiz) How Can You Promote Hair Growth?
Who doesn't want healthier and stronger hair? There are things you can add to, or take away from, your daily routine to promote hair growth. Take this quiz to see how much you know about hair growth.
Hopefully this quiz helped you find a new way to encourage hair growth. Don't be alarmed if you're losing up to 100 hairs a day. If you are losing more than that, then it may be time to consult your primary care physician. By adding more protein to your diet, massaging your scalp with rosemary oil and being gentler with your hair, you can improve growth. 
---
Ready to get healthy?
Sign up for our digital newsletter to receive health tips, recipes, success stories for inspiration and information about new doctors to help you on your journey to better health.
Genesis HealthCare System's Health and Wellness content conveniently provides accurate and helpful information. Your health history and current health may impact suggestions provided through our Health and Wellness content. Although we hope this information is helpful, it is not a substitute for your doctor's medical advice. Before making any significant changes, please consult your doctor.