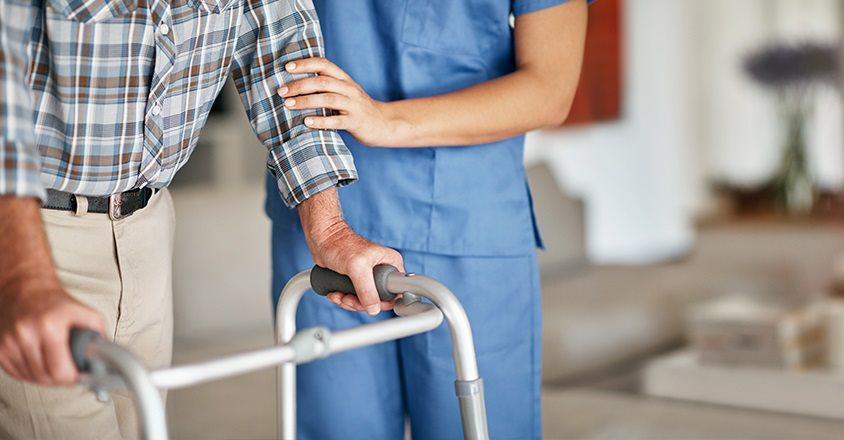 Improve and Maintain Balance to Prevent Falls
Some of you may remember a commercial from years ago that said, "Help, I've fallen, and I can't get up."  
Falls are nothing to laugh about, especially as you age. However, your focus should be on preventing them. Take our quiz to learn more about falls and ways to stay steady on your feet.
In addition, the Centers for Disease recommends the following tips for avoiding falls: 
Maintain proper vision by having your eyes checked 

Wear proper footwear 

Stay active 

Eliminate trip hazards 

Keep clutter off floors 

Use grab bars in the bathroom 

Use handrails and lights in hallways and staircases 
If you want to improve your balance, start by talking to your doctor for recommended tips. Plus, many communities offer free Matter of Balance classes for older adults to regain their balance.  
---
Ready to get healthy?
Sign up for our digital newsletter to receive health tips, recipes, success stories for inspiration and information about new doctors to help you on your journey to better health.
Genesis HealthCare System's Health and Wellness content conveniently provides accurate and helpful information. Your health history and current health may impact suggestions provided through our Health and Wellness content. Although we hope this information is helpful, it is not a substitute for your doctor's medical advice. Before making any significant changes, please consult your doctor.