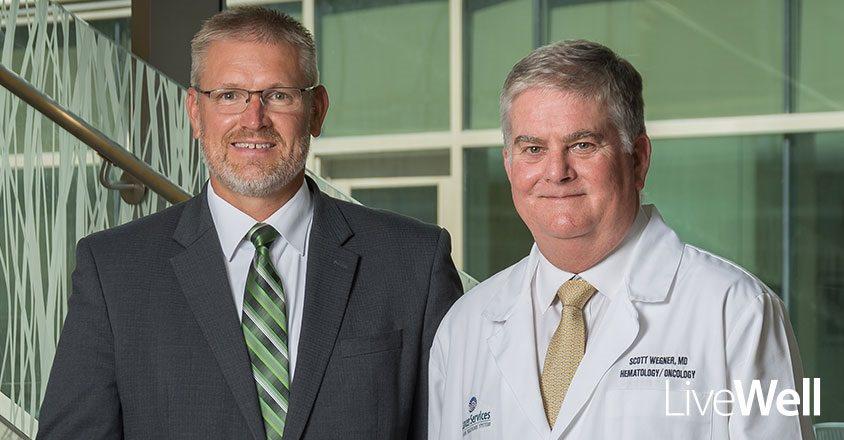 Providing the Highest Quality Care
Friday, October 28, 2022
LiveWell, 25th Anniversary
"Running a hospital and practicing medicine is one of the most extraordinarily complex undertakings in the world," said Genesis Chief Medical Officer Scott Wegner, M.D. "Human beings are complicated, and human beings with illnesses are even more complicated. Maintaining a safe and high-quality environment is a never-ending job." 
Learning from the best 
Over the last several years, the top health systems in the world moved to adopt a more standardized approach to treating patients. The idea is to reduce inconsistencies in care and ensure every patient receives the best care every time. The philosophy came from the aviation industry, which pioneered this process-focused approach to ensure safety. Through exhaustive research, airlines determined the best ways to do everything that impacted safety and made it standardized to do each one of those things the same way every time. They also recognized the importance of empowering every employee to identify and call out safety issues. The result was safer flights. 
Incorporating this method into medicine means that teams of healthcare employees, from doctors to nurses to technicians and beyond, work together to identify and implement best practices to treat serious conditions like heart attacks, strokes, cancer and more. The goal is to remove any risk of deviation from the best treatment plan and utilize the experience and knowledge of all team members to benefit the patient. 
"With our standardized approach, we have been able to teach and perform the best method of treating illnesses to the point that the best approach is our only approach." – Scott Wegner M.D. 
"At Genesis, our employees latched onto the idea of creating a culture of quality," said Genesis Chief Nursing Officer Shon Bender, R.N. 
"They all realize the next patient in the door could be their neighbor or a loved one, and they want to make sure every patient receives the best care." 
So, Genesis HealthCare System adopted this standardized approach to medicine and continues to practice and perfect it daily. One example is at the start of every shift, healthcare teams huddle together to discuss the patients in the hospital to ensure all employees are current on each patient's conditions and care plans. This enables every doctor, nurse and everyone else to continue providing the proper care to get the patient well quickly. 
National recognition 
This standardized approach to quality improvement generated exceptional clinical outcomes for patients and resulted in Genesis being named a 100 Top Hospital by Fortune Magazine and Merative Health. Merative is an independent organization that evaluates how hospitals perform in many areas of quality and safety, such as the number of hospital-acquired infections, length of hospital stay and care-related complications. For details on the award, refer to the A community win for all article on page 8 of this publication. 
"As with anything in life, there are often many ways to accomplish your goal," said Dr. Wegner. "With our standardized approach, we have been able to teach and perform the best method of treating illnesses to the point that the best approach is our only approach." 
"I am so proud of our teams," said Shon. "Over the last 25 years, they have transformed Genesis into a place that delivers the same level of care as the best hospitals in the nation. In fact, with the recognition of the 100 Top Hospital award, we have been designated as one of the best. It makes me happy to think we provide that level of care to our community."