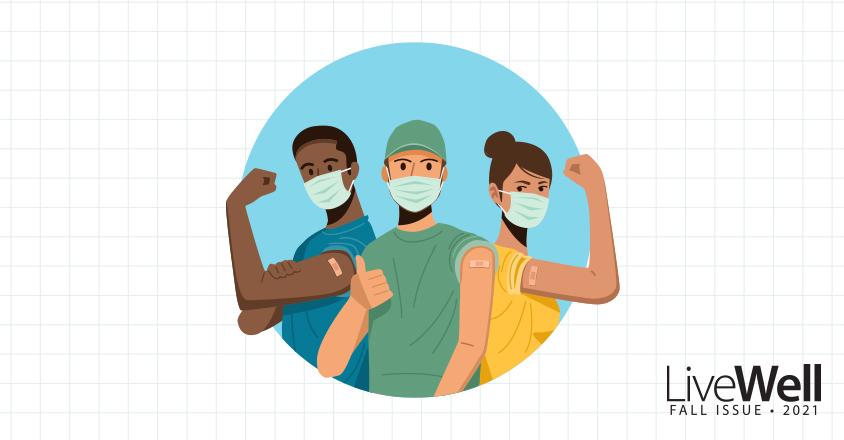 Protect loved ones from COVID-19
Getting vaccinated is vital for your health. However, did you know that even if you are vaccinated, you can still get and spread the COVID-19 virus without knowing it? It remains vital to take precautions to keep everyone healthy, especially those at high risk for getting COVID-19.

"The most important thing you can do is get vaccinated. You should also talk to your doctor as more data is compiled and follow recommendations on booster shots. In addition, please continue to wear a mask when indoors or in close quarters, wash your hands frequently and social distance,"
said Nouman Farooq, M.D., Fellowship-trained and Board-certified Infectious Disease Specialist at the Genesis Infectious Disease Clinic.

Genesis HealthCare System offers scheduled vaccine appointments at several primary care provider offices and walk-in vaccinations at multiple Northside Pharmacies.
For the latest news about COVID-19 and a list of where you can receive the vaccine, visit genesishcs.org/vaccine.
Genesis HealthCare System's Health and Wellness content conveniently provides accurate and helpful information. Your health history and current health may impact suggestions provided through our Health and Wellness content. Although we hope this information is helpful, it is not a substitute for your doctor's medical advice. Before making any significant changes, please consult your doctor.