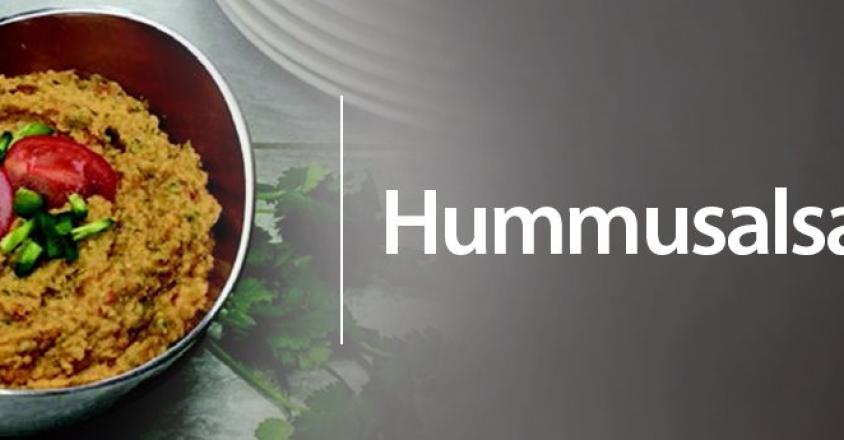 Hummusalsa Recipe
Combine your family's enthusiasm for dips and your desire for them to eat healthy vegetables in this recipe for hummusalsa (hummus and salsa together).
Ingredients
Makes four 1/3 cup servings
1 (16-ounce) can garbanzo beans, drained and rinsed
1 tablespoon lemon juice
2 teaspoons olive oil
½ teaspoon salt
¼ teaspoon pepper
¼ teaspoon paprika
¼ teaspoon ground cumin
1 small, finely chopped garlic clove, optional
1 small jalapeno chili, seeded and coarsely chopped
1 large scallion, trimmed and coarsely chopped
2 tablespoons coarsely chopped cilantro
½ cup grape tomatoes, halved; quartered if large
⅛ teaspoon chipotle chili powder (optional)
Directions
Combine garbanzo beans, lemon juice, oil, salt, pepper, paprika, cumin and garlic in blender or bowl of food processor fitted with steel blade. Puree. Stop the blender and scrape down the contents. Add jalapeno chili, scallion and cilantro. Mince with on/off pulses to finely chop contents. Add tomatoes, then mince again, turning machine on/off two or three times.
Scrape hummusalsa into a bowl; mix well. Taste. If more heat is desired, stir in chipotle chili powder.
For a snack, serve with carrot sticks, raw sugar snap peas, broccoli florets and/or whole-grain crackers for dipping.
For lunch, scoop hummusalsa into a whole-grain pita bread. Top with a small handful of baby spinach or baby kale.
Nutritional information
Per serving
Calories 115
Fat 4.5 g
Cholesterol 193.5 mg
Sodium 425 mg
Carbohydrates 15 g
Fiber 2 g
Protein 6 g
Love the recipe? Download the Hummusalsa Recipe (PDF)